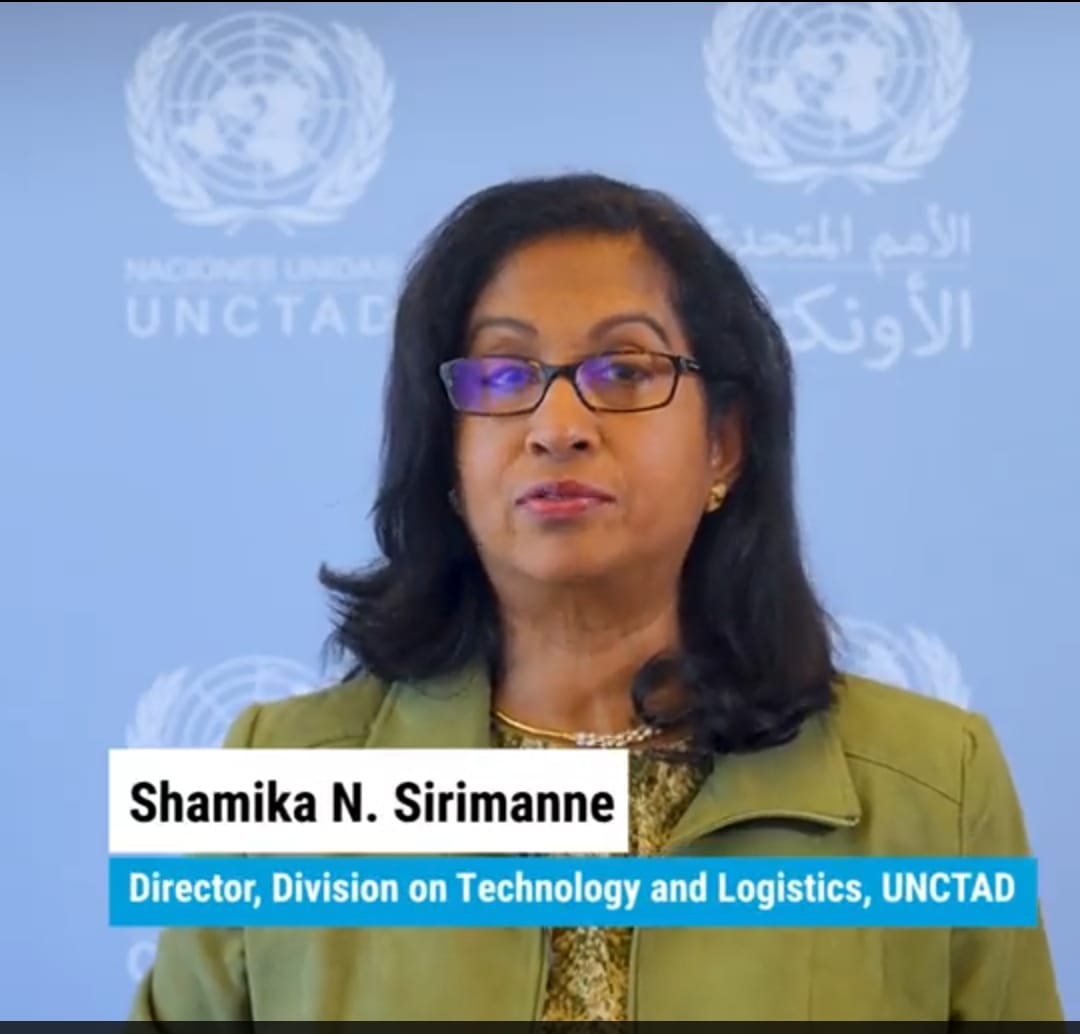 Maritime sector at pivotal decarbonisation moment, says UNCTAD
GENEVA : Shipping has reached a decisive moment in the green transition process with the UN trade body UNCTAD calling on the industry to establish a global regulatory framework, adopt a market-based measure (MBM) and provide financial support for developing countries.
In its latest Review of Maritime Transport 2023, published on Wednesday (27 September), UNCTAD said that a "just and equitable transition" to a decarbonised maritime industry was crucial in a sector that has greenhouse gas (GHG) emissions increase 20% over the last decade.
"We need bold global actions to decarbonise shipping to ensure a just and fair transition we must engage with all stakeholders in the industry," said Shamika Sirimanne, UNCTAD Director of technology and logistics.
UNCTAD said that full decarbonisation by 2050 would need up to US$28 billion per year, while the annual infrastructure transition costs to 100% carbon neutral fuels could amount to US$90 billion, and that the process could see the price of vessel fuels double during this period.
With one eye on global leaders who are now preparing for COP 28 in Dubai later this year, UNCTAD urged leaders to provide a swift regulatory intervention, along with stronger investments in technology and the global fleet and coupled with "system-wide collaboration".
UNTAD warned that the "cost of inaction far outweighs the required investments."
Sirimanne said that economic incentives such as levies can encourage that transition by making alternative fuels more competitive and provide the funds for the world's most vulnerable economies to invest in infrastructure that will allow those economies to meet green requirements.
Given the potential costs that will accrue if the industry does not act rapidly enough, UNCTAD added that, "The maritime sector stands at a pivotal moment, facing the daunting challenge of decarbonisation while navigating economic and geopolitical headwinds."
Complicating matters further was the characteristics of the current fleet. "As of early 2023, the average ship's age was 22.2 years. With over half now older than 15 years, many ships are either too old to retrofit or too young to scrap."
Meanwhile, the report highlights the IMO's introduction of the Maritime Electronic Single Windows (MESW) in 2024, which it says will have "far reaching implications" on the port industry.
MESW will require seamless interoperability between port agencies through a digital framework that will optimise port operations.
"The digital transformation of ports involves connecting platforms and establishing a unified electronic data submission point. Interconnecting foreign trade and customs platforms using standard data formats streamlines processes and reduces trade costs," said the UNCTAD report.
In addition, the Automated System for Customs Data (ASYCUDA) will establish a digital data exchange that will allow traders to submit import and export documents electronically through a single window.
The shift to digital documentation through a single window is a move in the right direction according to UNCTAD, which believes that the use of digital tools will allow the more efficient movement of goods, reducing the industry's carbon footprint.
With global maritime emissions on the increase the need to utilise every instrument in the toolbox to reduce emissions has become imperative if the industry is to meet its 2050 targets.