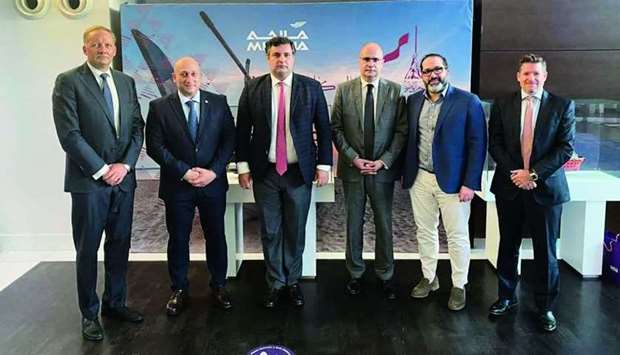 Milaha explores options to launch logistics services in Georgia
Doha : Milaha has explored options to launch logistics services in Georgia as part of its expansion strategy.
This, along with other matters, came up for discussion when Georgia's Deputy Foreign Minister Alexander Khvtisiashvili met with Milaha executive vice president (Head of Maritime and Logistics) Anders Lund Christensen, the Georgian Embassy in Doha said in a tweet.
The issues related to Black Sea Express project was also discussed between the Georgian Deputy Foreign Minister and the Milaha officials.
Milaha had in 2019 launched Black Sea Express Service (BSX), a direct container feeder route linking Greece, Turkey, Georgia and Russia. It already has Russia and Turkey Express Services.
The new feeder service marked Milaha's first European service linking the Mediterranean and Black Sea.
Milaha Maritime and Logistics delivers a comprehensive range of services to some of the region's biggest players in the oil, gas and petrochem sectors.
Milaha currently calls 12 ports directly and serves more than 20 ports via its Liner services in Middle East, Indian sub-continent, South East Asia and Europe.