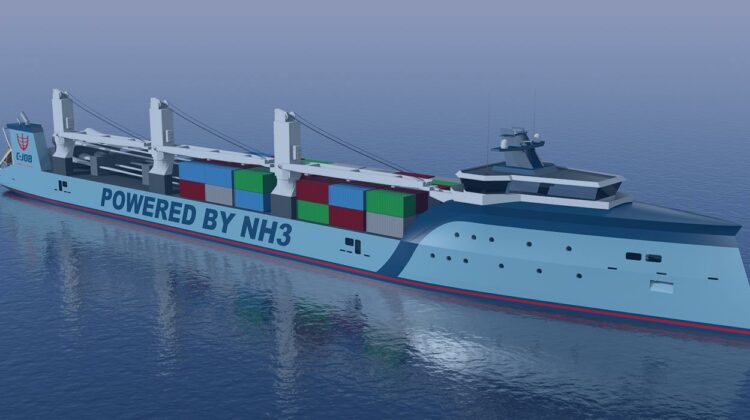 Mitsui OSK Lines to buy ammonia-fuelled engines

---
TOKYO : Mitsui O.S.K. Lines (MOL) has signed a memorandum of understanding (MoU) with compatriot engineering company Mitsui E&S Machinery and German engine manufacturer MAN Energy Solutions to target a purchase contract for the ammonia-fuelled main engine for ships.
By ordering the ammonia-powered engine which is currently under development by MAN ES, MOL expects to tackle environmental issues and wants to achieve net-zero GHG emissions by 2050.
MAN Energy Solutions recently kicked off the project to develop a dual-fuel, medium-speed engine capable of running on diesel fuel and ammonia. The company gathered industry partners and research institutes including the University of Munich, Neptun Ship Design, WTZ, and Woodward L'Orange around its AmmoniaMot project. The project is supported by the German Federal Ministry of Economics and Technology.
Hydrogen and ammonia have been identified as the likely zero-emission fuels of the future, with the latter having greater potential to power large trans-ocean going ships.
The engine manufacturer is working on a two-stroke ammonia concept, which will be an add-on to the ME engine, similar to the previous engine concepts for liquid gas injection propane, ME-LGIP (LPG) and liquid gas injection methanol, ME-LGIM.
When it comes to storing, MAN explained that ammonia can be stored on vessels under the same conditions as LPG, however, the tank volume would have to be twice that of LPG due to the lower energy density.
The fuel-flexible, two-stroke ammonia engine is expected to be commercially available for large-scale ocean-going ships by 2024, followed by a retrofit package to make existing maritime vessels capable of running on ammonia by 2025, MAN Energy Solutions noted.
MOL returned to the ammonia transport business in May this year after almost five years of being absent from the trade. The move comes in anticipation of a demand increase for ammonia both for food production, but also as a next-generation clean fuel for shipping.