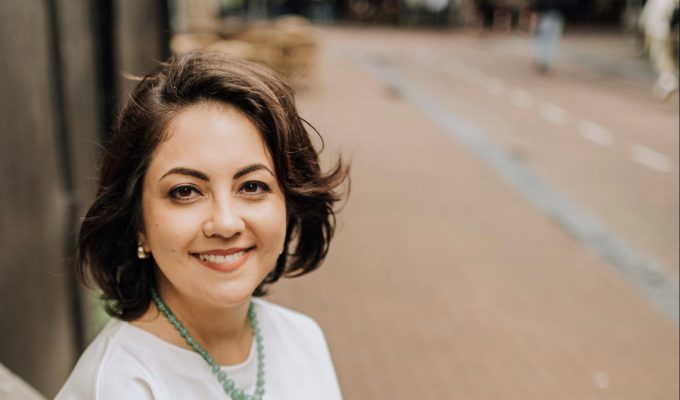 APM Terminals strengthens its focus on emission reductions with the appointment of Ms. Sahar Rashidbeigi, as Head of Decarbonisation

---
THE HAGUE : APM Terminals is making a leap in its efforts towards carbon neutral operations with the creation of a dedicated function fully focused on decarbonisation. Ms. Sahar Rashidbeigi, experienced senior management advisor in areas of energy transition, cross-sector decarbonisation and circular economy will assume the role of APM Terminals' Head of Decarbonisation effective 1 November 2021 and be based in the company's headquarters in The Hague, The Netherlands.
"As a company, we have high ambitions and we are fully committed to addressing the emissions in our operations, but also to turning this challenge into an opportunity for our customers and partners", shares Mr. Mikael Gutman, Head of APM Terminals Procurement. "However, we cannot do it without the right people, and I am very happy that Ms. Sahar will be joining us to lead this important and impactful journey for APM Terminals in collaboration with our partners, suppliers, as well as the wider Maersk team."
Ms. Sahar Rashidbeigi, who holds an MBA from Harvard Business School, comes with a strong background in engineering and has more than 5 years of experience from McKinsey & Company in Amsterdam, where she was co-founder and co-lead of McKinsey Sustainability Insights. In addition, Sahar brings valuable front line experience from Vietnam, Thailand and Kuwait from Schlumberger Ltd., a leading supplier of technology and consultancy services to oil and gas industries. Her most recent assignment was as senior strategy advisor with Invest-NL, a leading Dutch impact fund, focused on major societal transitions, such as transition towards a carbon neutral and circular economy.
"Climate change is the single greatest challenge we face today. APM Terminals and the broader Maersk family have demonstrated a serious commitment to taking action to address this issue", comments Ms. Sahar Rashidbeigi.
Recently, APM Terminals partnered with Siemens on a pilot to significantly reduce emissions at its terminal in Mumbai, India. As the next step, APM Terminals plans to roll out terminal-specific improvement measures across a wider portfolio of terminals globally, with the aim of achieving similar emission reduction in other locations.
"I am both humbled and inspired by the opportunity to build further on the progress already made and to drive the company's transformation toward carbon neutrality", adds Ms. Sahar Rashidbeigi.
---