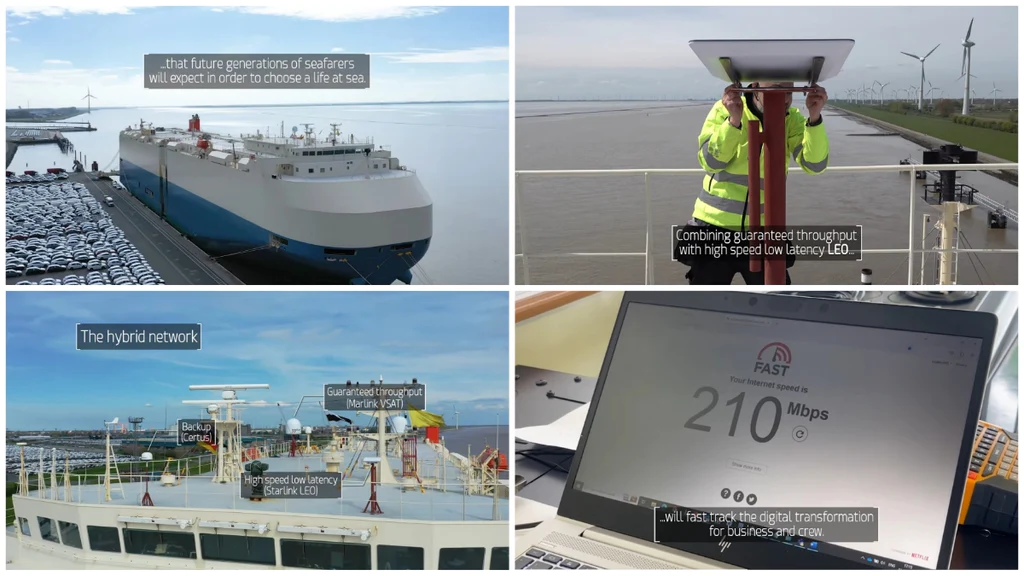 MOL to install Starlink service on more than 200 vessels after successfull trials
TOKYO : After the announcement of Danish shipping giant Maersk about its cooperation with Elon Musk's Starlink, Japanese transport company Mitsui O.S.K. Lines (MOL) decided to install Starlink satellite communication service on 233 ocean-going vessels managed by MOL Group ship management companies.
The group plans to have about 140 vessels equipped with the system by the end of fiscal year 2023.
Starlink is a satellite communications service that uses multiple small satellites deployed in low orbit to provide high-speed, low-latency connectivity. MOL has conducted trials on several vessels, which confirmed a significant improvement in the communication environment, with up to a 50-fold increase in communication speed, enabling seafarers to make video calls with family members and watch videos, which were difficult in the past.
"Considering the positive impact on seafarers' wellbeing, MOL has decided to proceed with a full-scale introduction of the system on its managed ocean-going vessels," said the company in a statement.
MOL noted there is a serious shortage of seafarers and this is a reason why the company considers it important to improve the wellbeing of crew members onboard its vessels.
MOL, along with Norwegian Marlink AS have prepared a white paper outlining the challenges of the current onboard communication environment, an overview of low-orbit satellite communications including Starlink, and expected applications in the future, and will widely share the knowledge gained from the trials and proactively encourage measures to address this industry-wide issue.