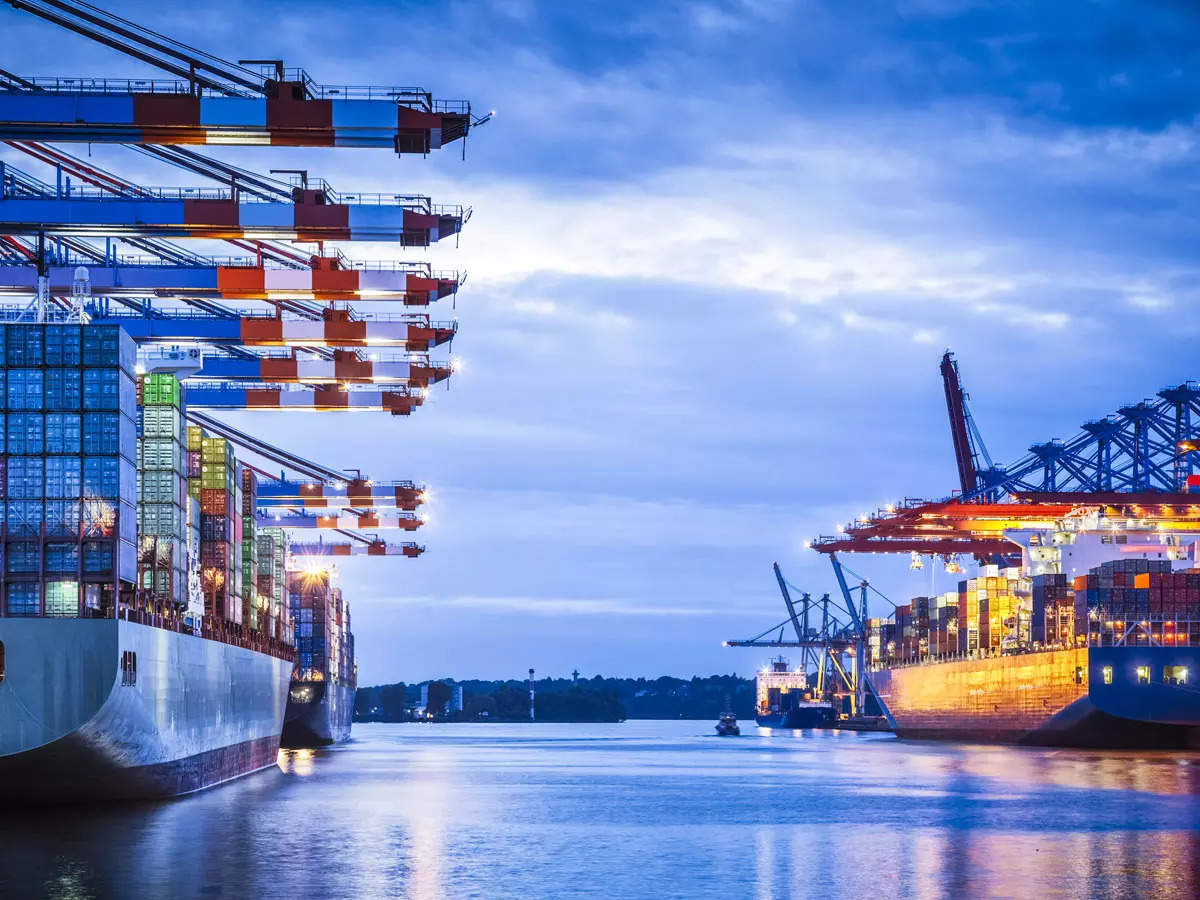 MoPSW in talks with shipping lines for dedicated service between Port of Chennai and Vladivostok
NEW DELHI : The Ministry of Shipping is in discussion with five international shipping lines for a dedicated service between the Port of Chennai in Tamil Nadu and the Free Port of Vladivostok in Russia, as part of the bilateral discussions between the two countries for an Eastern Maritime Corridor, multiple officials aware of the discussions told.
"We are in discussion with international and Indian shipping lines for a dedicated service between Chennai and Russia through the eastern route," a senior government official said.
He added that as part of the ongoing discussions, multiple shipping lines have submitted proposals asking for priority docking rights and subsidies to set up a dedicated line.
The proposed shipping line is expected to reduce the distance between India and Russia from the current 8,675 nautical miles to around 5,600 nautical miles, a second government official said.
"At present, the two (Russia & India) are linked through the European route, and goods take an average of 40 days to reach their destination. The proposed maritime route will ship goods from Chennai Port to Vladivostok in 24 days," the official said.
He added that Russian Shipping Company Fesco, and the Indian logistical Group Saksham, have already started work to connect Mundra and Nhava Sheva Ports in India to Novorossiysk and St. Petersburg Ports in Russia.
Last month, Russian transport giant Fesco launched a new intermodal container route from Belarus to India via Saint Petersburg that will also connect Vietnam and China.
As part of the new route, shipping containers will be sent by rail from the city of Vitebsk – the largest railway junction in northern Belarus – to Avtovo port cargo station in Saint Petersburg, Russia's second-largest city along the strategic Baltic Sea coast.
From Saint Petersburg, the containers are reloaded onto ships and follow the deep sea lines of the group to the Indian port of Nava Sheva in Navi Mumbai.
Last year Russia offered India "leasing and building large-capacity ships" as insurance on Russian oil amid the G7 price cap on its energy purchases.
On September 25, Minister of Ports, Shipping, and Waterways, Shri Sarbananda Sonowal, told that the Eastern Maritime Corridor (EMC) connecting Vladivostok to Chennai is in the works.
"We are organising a workshop in Chennai in October-end for the EMC. Russian stakeholders and business houses will also participate and the workshop will be dedicated to activate this trade route. Such deliberations and consultations will help build a roadmap for future course of action," Sonowal told.
Earlier this month, at the eighth Eastern Economic Forum (EEF) summit in Vladivostok on September 11, India and Russia agreed to scale up their engagements for operationalisation of the Eastern Maritime Corridor (EMC) by connecting the strategic ports of Vladivostok and Chennai.
The discussions held between Sarbananda Sonowal for India and A O Chekunkov, Minister of the Russian Federation for the Development of the Far East and the Arctic, covered a wide spectrum of maritime connectivity issues, underlining the growing importance of maritime cooperation between the two nations.
The corridor will allow India to have a presence in the South China Sea through a trade route that is primarily aimed at the speedy transportation of coking coal.
The Northern Sea Route runs along Russia's northern coastline and is the shortest shipping route between East Asia and Europe. It stretches across 13,000 km, compared to the 21,000 km covered by the Suez Canal route," stated a 2021 report by The Oxford Institute for Energy Studies.
There is an opportunity of transporting commodities such as coking coal, oil, liquefied natural gas (LNG), and fertilisers. Recent reports show the melting of Arctic ice has revealed new shipping avenues along Russia's northern coast.
In 2021, India and Russia had decided to focus on the area of civilian shipbuilding to facilitate enhancement of interaction and specialist training, investments in shipbuilding and repair, scientific research, development of intelligent transport and navigation systems, and international transport corridors. The civilian ships are also intended for oil trade.
In 2021, Mazagaon Dock Ltd and Zvezda Shipyard of Russia signed an agreement for commercial shipping and building ships.
India has ambitious plans for resource-rich Russian Far East and Modi had announced a $1 billion line of credit for various projects in the region while announcing India's Act Far East Policy from Vladivostok in 2019. The Act Far East policy contributes to India's Indo-Pacific strategy and the Russian Far East is a key element of emerging Indo-Russian partnership in the Indo-Pacific and ASEAN. Energy is one of the key pillars of Delhi's Act Far East Policy.
Russia holds the world's largest known reserves of natural gas and a majority of these reserves are present in its Far East. India's cumulative investments in oil and gas projects in Russia exceeds $15 billion. It is the single largest destination for India's overseas investments in the oil and gas sector.