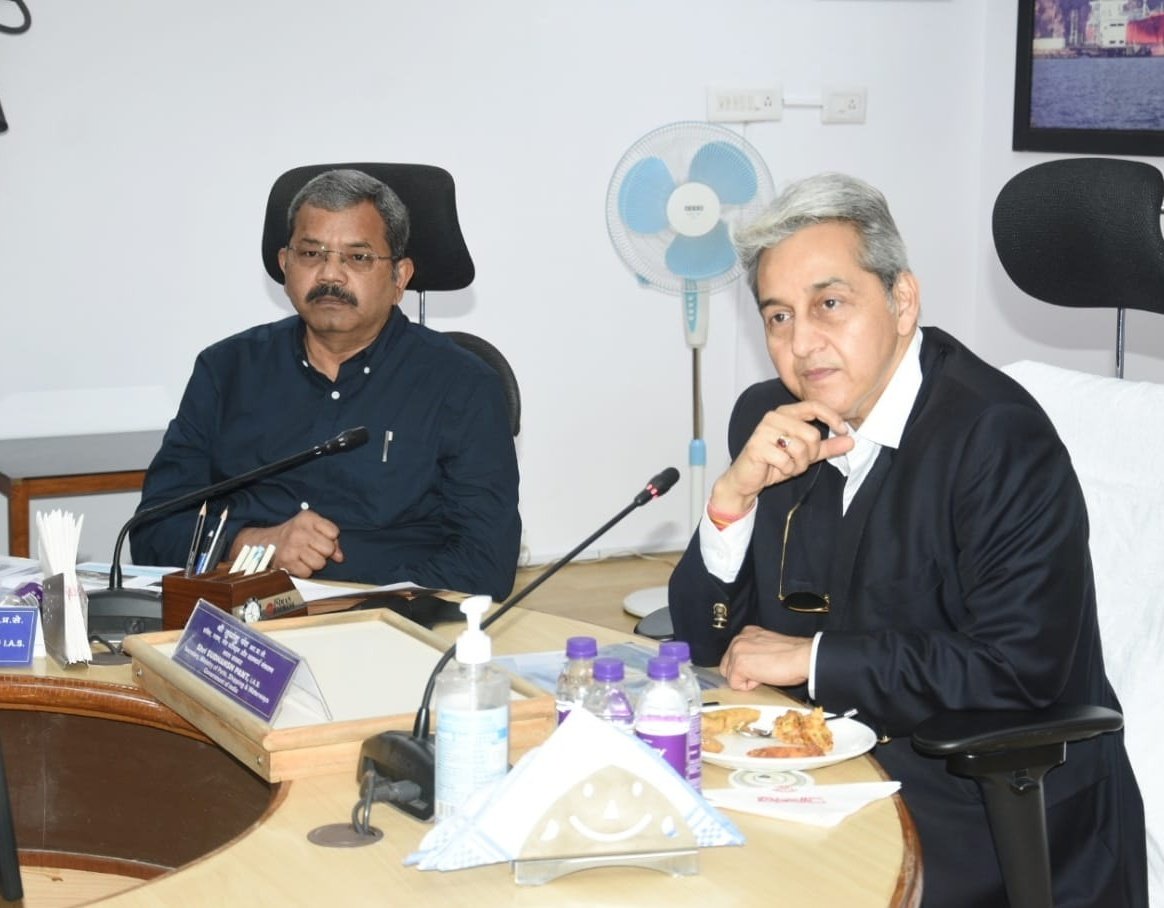 MoPSW Secretary Sudhansh Pant directs VPA to speed up cruise berth works
VISAKHAPATNAM : Ministry of Ports, Shipping and Waterways Secretary Sudhansh Pant has directed the Visakhapatnam Port Authority (VPA) to speed up the works of the cruise berth in the outer harbour at the earliest as it is the prestigious project of the Union government.
He visited VPA and Dredging Corporation of India Limited (DCI) on Saturday for reviewing the performance of the companies. VPA and DCI Chairman K. Rama Mohana Rao co-ordinated the review meetings.
Mr. Pant focussed on the operations of PPP berths and Green Port initiatives by the VPA during the review meeting. The port authorities presented a PowerPoint presentation to show the status of cargo handling, financial performance of VPA, road, rail connectivity, capacity augmentation, modernisation and mechanisation of berths, development of flyover, truck parking terminal, construction of covered storage sheds, electrification of VPA railway tracks, modernisation of fishing harbour and status on NLP marine portal.