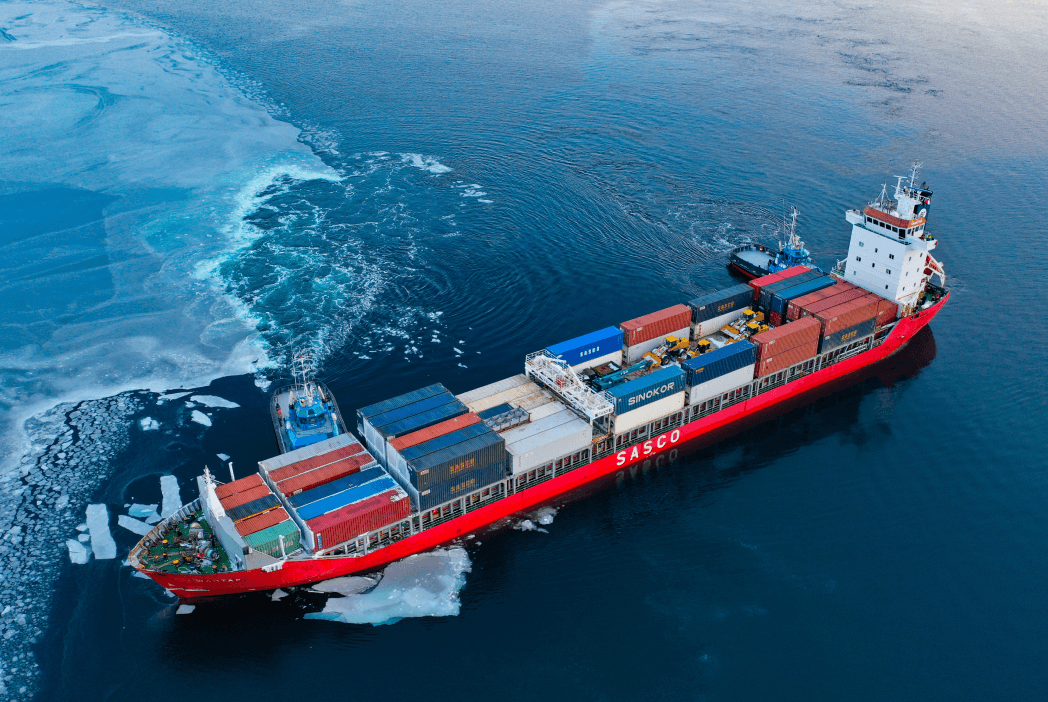 More vessel operators join lucrative India-Russia trade lane
MOSCOW : Ruscon, a leading multimodal transport logistics provider in Russia, has significantly expanded its containerised service network from the Black Sea port of Novorossiysk to Nhava Sheva (JNPT) and Mundra in West India as volumes rapidly rise.
The company, a Delo Group subsidiary, has now increased its tonnage deployments from one vessel to four vessels to provide a weekly sailing frequency on the route.
Additionally, an extra stop has been introduced at Saudi Arabia's Jeddah Port. The service rotation already included a call at Istanbul Port in Turkey.
The company has estimated average transit times from Novorossiysk at two days for Istanbul, 14 days for Jeddah, 22 days for Mundra and 24 days for Nhava Sheva.
"A regular multimodal service between India and Russia has been operational since July 2022, providing containerized cargo shipments from anywhere in Russia through Delo Group's terminals in Novorossiysk to the Indian ports of Mundra and Nava Sheva," Moscow-based Delo Group noted.
According to Ruscon's head Sergey Berezkin, "With the increase in the number of vessels, we are offering customers the best delivery cycle in the market for optimal planning of the shipment schedule."
Berezkin went on to explain, "The additional call at Jeddah Port will open up new opportunities for shippers interested in shipping to/from Saudi Arabia, which is one of the key states in the region."
That move comes on the heels of FESCO (Far Eastern Shipping Co.), Russia's largest ocean container carrier, adding a direct shipping connection on the same route. The inaugural call at Nhava Sheva was made last week, according to local sources.
With cargo volumes between India and Russia building up, niche Indian NVOs, non-vessel owners, have also begun deploying vessels on inducement.
Mumbai-based Econship is one such new entrant into this lucrative market.
The traditional NVO connects Nhava Sheva and Mundra to Novorossiysk, with extended inland reach for St. Petersburg and Moscow. It has phased in a 900-TEUs vessel, with plans to offer a regular monthly sailing frequency once settled into the market.
Econship currently offers a transit time of 16 to 18 days from Nhava Sheva to Novorossiyk.
Company sources said it has made three calls out of West India for Russian ports over the past two months.
Iran Shipping Line (IRISL) has also been more actively moving cargo between Russia and India via the International North South Transport Corridor (INSTC), under a multi-modal logistics model, after western sanctions on Moscow had forced regular mainline operators to suspend operations/bookings out of Russia.