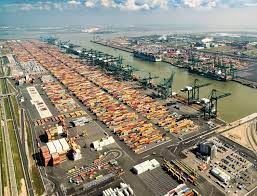 Moving beyond the world's port of call

---
SINGAPORE : Port giant PSA International has played a pivotal role in Singapore's rise as a global trading power. Now its digital transformation is leading the next chapter of growth and seeks to improve supply chains everywhere.
It's hard not to think of Singapore as Asia's most tantalizing construction site. Not the type involving cranes and cement, per se, but a 5.9-million-person economy reimagining and re-engineering itself.
The winners of the so-called Asian century will not be chosen based on the number of factories or export tallies. They will be the economies and companies that best harness innovation, connectivity and digitalization to stay ahead of the pack.
If any company stands as a microcosm of Singapore's success, that is PSA International. As a leading port group and trusted partner to cargo shareholders, PSA has had a ring-side seat in Singapore's journey from resource-poor maritime city-state to global innovation powerhouse.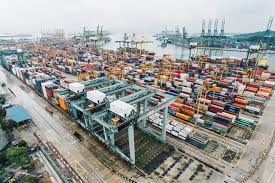 PSA's own journey across the globe aptly embodies Singapore's trajectory. It was established in April 1964 as the then-Port of Singapore Authority, just over a year before Singapore formally became an independent republic. Early on, the Singapore Port was the central engine of the nation's growth and development model.
In 1997, PSA corporatized and since then its global network has expanded to more than 50 locations in 26 countries, including its second flagship operation in Antwerp. That includes more than 60 deep-sea, rail and inland terminals, as well as affiliated businesses in distriparks, warehouses and marine services.
Yet the most tantalizing phase of PSA's journey is how Group CEO Tan Chong Meng is raising the company's digital game. At first, PSA made its name excelling in ports & terminals management. Now, it is leveraging technology, connectivity and the deep expertise of a diverse management team to provide value-added logistics services beyond port operations that can benefit the supply chain community and maritime ecosystem.
"Today," Tan explains, "PSA is not just a port network, but a supply chain network."
Supply chain disruptions are very much in the news these days as COVID-19 disrupts all phases of international trade. These challenges dovetail with Tan's embrace of economist Milton's Friedman's edict that a crisis is a terrible thing to waste.
"I think that a crisis brings urgency," Tan explains. "That's a key catalyst for change. And it causes us to think whether the approach that we have taken in the past is comprehensive and nimble enough."
Today's turmoil only strengthens Tan's belief that PSA doesn't just want to grow faster. Like Singapore's economy, PSA wants to grow better, too. One way: to lean into sustainability in a big way.
Tan co-chairs Singapore's Emerging Stronger Task Force with Desmond Lee, Minister for National Development. The significant assignment is a nod to PSA's key role in the Singapore economy and also its efforts in lowering carbon emissions across its operations – and in ways that encourage industry stakeholders to also do their part.
"I see a future where there will be no emissions in the port itself," Tan says. "Any emissions would be within the operation of our energy supply. I also hope that we will find more opportunities for the port to support the generation of renewable energy." Here, PSA has set a lofty goal: reduce emissions by 50 percent by 2030 and be net zero by 2050.
Such leadership comes in handy as PSA seeks new international business partnerships to power the next phase of growth. "Quite often," Tan explains, "I have likened logistics or supply chain to a team sport. In team sports you have many diverse players, each performing a different but connected role."
At present, PSA works with myriad partners – from Maersk to MSC, COSCO, Ocean Network Express (ONE) and South Korean giant HMM. But the last 20 months of pandemic-related turmoil only increased the urgency to forge new relationships, particularly in the area of supply chains.
In the past, Tan says, partnerships were geared "much more towards the box." That meant first the port, then the inland container depot, and then warehousing. "Now," he explains, "it has progressed to what the customer needs and beyond that – what type of solutions we need as a society. That requires knowledge-based and innovation-based partnerships."
The same could be said of Singapore more broadly, of course. As Minister for Trade and Industry Gan Kim Yong puts it: such transformation "allows us to digitally extend our regional and global connection through our trade links. We will then be able, by digital means, to facilitate our trade and our status as a trading hub and business hub in Singapore.