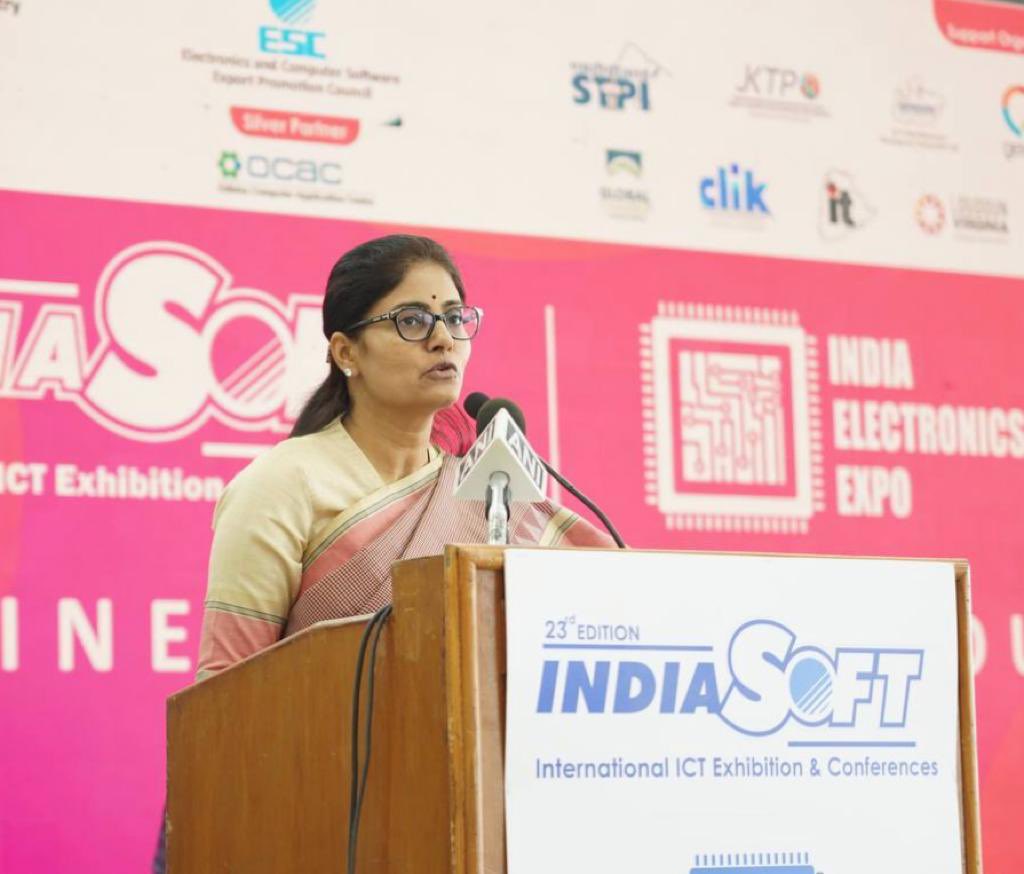 Anupriya Patel inaugurates 23rd edition of INDIASOFT
NEW DELHI : Union Minister of State for Commerce & Industry, Ms. Anupriya Patel inaugurated the 23rd edition of INDIASOFT at Pragati Maidan, New Delhi.
She said that by 2047 India would become a developed country with a GDP of USD 32 trillion, which would be a defining moment for India and the global community alike. This scale of growth would be greatly influenced by the strides India is making in the ICT sector, she added.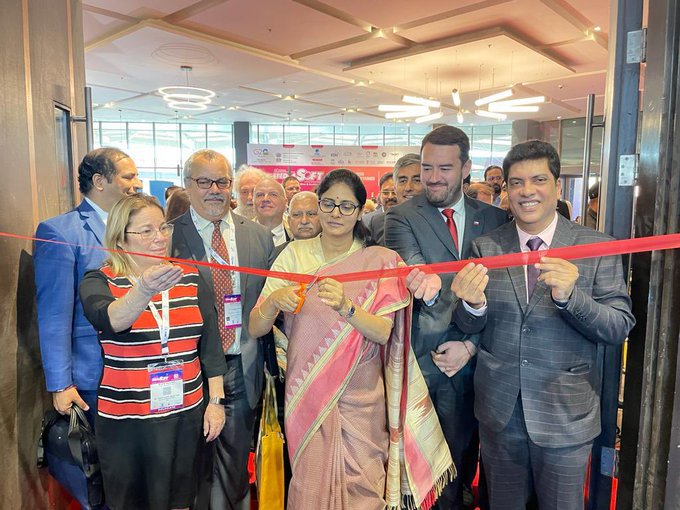 "From now to 2047, we fondly refer to Amrit Kal, a stretch of time India is going to make big in every discipline… that is our shared vision, collective goal, and a transformative turning point in our glorious history", the Minister said, adding that India would be willing to share the technologies and devices developed, with countries desirous of acquiring them.
The Minister emphasized that all countries would have a stake in India's growth story since the technologies and solutions developed would have universal relevance. In this regard, she appreciated that over 70 new products are going to be launched during the next three days at the INDIASOFT, which have been developed and perfected through the efforts of India's highly talented pool of R&D professionals. "This reflects the type of breakthroughs that India has achieved in the digital space and amplifies its resolution to become a developed country by 2047," she added.
The Minister stressed that India's exports, both merchandise and services, would peak at US$750 billion by 2022-23 as against over US$650 billion in 2021-22. Services exports' contribution, particularly that of IT and ITeS, would be substantial in reaching India's export targets.
The Minister also said that by 2027 India would become a US$ 5 trillion economy, becoming the third largest in the world. "On the 100th year of our independence, we will become a developed country", she pointed out.
Over 650 delegates from 80 countries are participating in the three-day event which kicked off today. More than 1500 Indian exhibitors are showcasing their products and solutions at the event, together with other collocated events. Ms. Grisel Eulalia Reyes León, Deputy Minister of Communications, Cuba and Mr. Rivas Stepke Luciano Alejandro, Regional Governor, Araucania, Chile also attended the inaugural along with their delegations.
Earlier welcoming the delegates Chairman ESC Sandeep Narula said that by 2030 India's ICT sector would peak at US$ 1 trillion triggered by the focus the country is giving to R&D, innovation and disruption. He mentioned that India has been making solid forays into exports. "When we started exporting IT & ITeS in the late '80s, it was only US$ 50 million, which has now peaked to US$ 200 billion. He also said that India has digitized public services by introducing various schemes which enable citizens to access services from the government delivery systems with ease. "Many countries can emulate India's successful schemes and we are willing to share our expertise to scale up their digital programs," he stressed. Mr. Narula said that through the INDIASOFT and the other international exhibitions in which ESC participates regularly, a lot of business opportunities for the Indian ICT sector have been gene