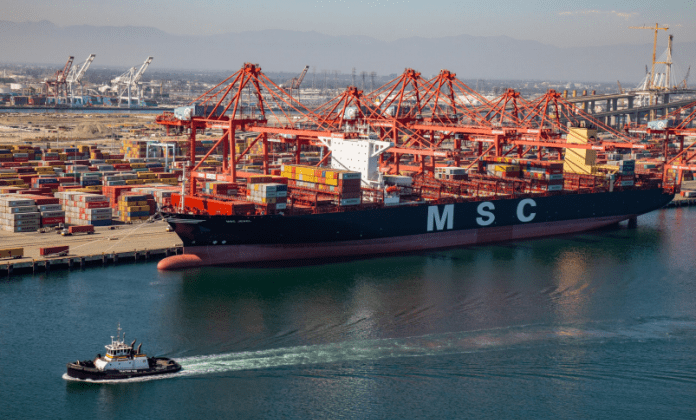 MSC and Oldendorff Carriers associate with the Methanol Institute
GENEVA : The world's second-largest container shipping company, Mediterranean Shipping Company (MSC) and the German drybulk shipowner and operator Oldendorff Carriers will join the Methanol Institute (MI) in order to boost decarbonisation through sustainable fuels.
"We are pleased to see more of the world's best-known and influential shipowners and operators recognizing the potential that Methanol has as a marine fuel for today and tomorrow," said MI CEO, Gregory Dolan. "IMO regulation is driving change and the interest in Methanol is growing very fast as a result, not least because it is one of only two available fuel choices for reducing emissions now."
By joining MI, MSC Group and Oldendorff play a significant role in the reduction of Greenhouse Gas (GHG) emissions and carbon intensity in the shipping industry, as methanol is a safe marine and future-proof fuel, according to an announcement.
"MSC is actively exploring and trialling a range of alternative fuels and technologies on top of some significant energy efficiency improvements across its fleet and considers Methanol to be one of the key long-term solutions available," noted Executive Vice President and Maritime Policy and Government Affairs of MSC Group, Bud Darr.
According to a statement of the Director of Business Development and Strategy of Oldendorff Carriers, Scott Bergeron, Oldendorff has been actively exploring the potential of various emerging renewable energy solutions as well as initiating the development and application of green technologies across the fleet.
"Today over 95% of the owned fleet and most of the chartered vessels are eco-type vessels; this is a testament to our commitment to reducing the environmental impact of our operations and supporting the maritime industry along the pathway towards decarbonisation," said Bergeron.
Founded in 1989, the Methanol Institute serves as the global trade association for the methanol industry representing the world's leading methanol producers, distributors and technology companies.
Source : Container News