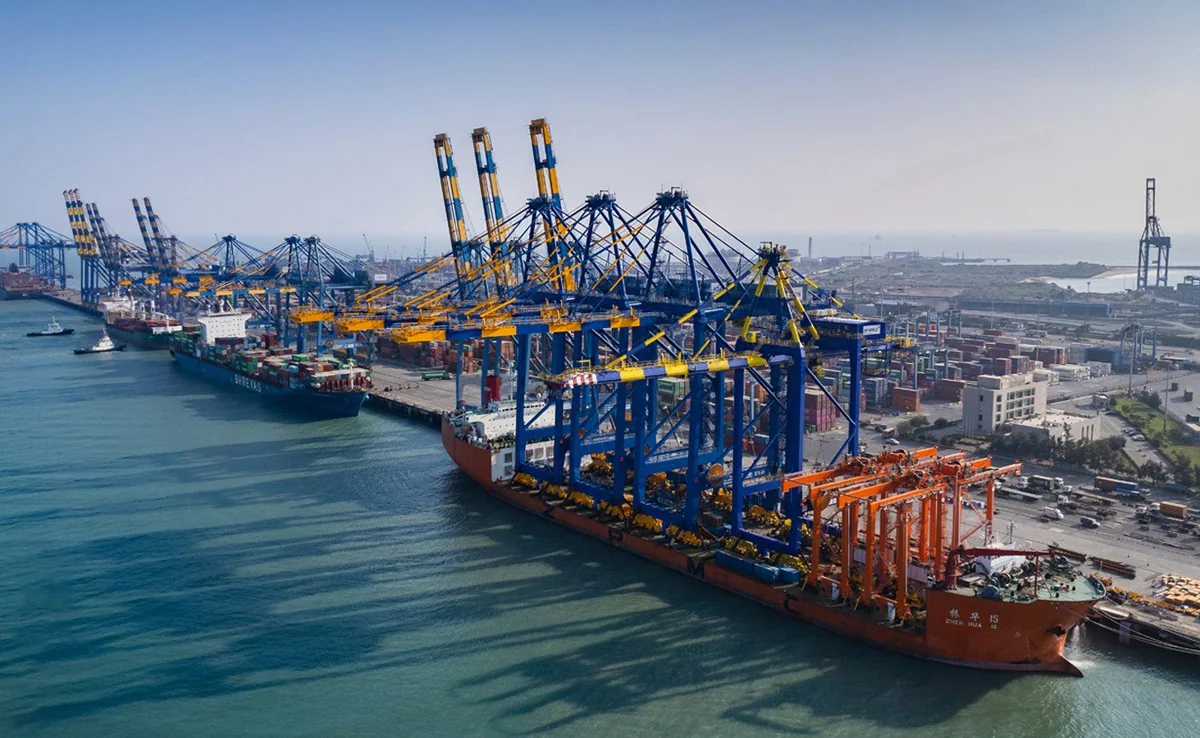 Mundra is India's first port to handle cargo volumes of 16 MMT in a month
MUNDRA : Mundra Port has set another record by handling 16.1 million tonnes of cargo in October, the highest-ever volume by any port in India, the conglomerate said in a release.
It is the largest port in the country with 102 MMT of cargo handled so far this year with a good 9 per cent year-on-year growth. The port crossed the 100 MMT mark in 210 days, surpassing the record of 231 days last year.
Mundra witnessed double-digit growth on a YoY basis for containers and liquids and gas, the press release issued Sunday said.
Further, it achieved another milestone of handling 4.2 million twenty-foot equivalents (TEUs) of containers in just 203 days, a feat achieved in 225 days in the previous financial year.
It added new cargo types such as Hydrolysis Pi Gas (HPG) to its portfolio. So far in 2023, it docked over 2,480 ships and serviced over 11,500 rakes.
Due to its strategic location, Mundra offers some of the best facilities. Given its capability to maintain deep draft, it is well-equipped to handle large vessels.
In July'23, it berthed one of the largest ships ever – MV MSC Hamburg, 399 m long and 54 m wide, with a carrying capacity of 15,908 TEUs and a current reported draught of 12 m.
In 2021, it berthed the 13,892 TEU APL Raffles, the largest container vessel to call at any Indian port. The Singapore-registered vessel is 397.88 m long and 51 m broad.
Mudra Port enjoys strong connectivity with the hinterland, particularly to the Western Dedicated Freight Corridor (WDFC). Given the cargo volume growth rate, Mundra Port is targeting 200 MMT in FY25.