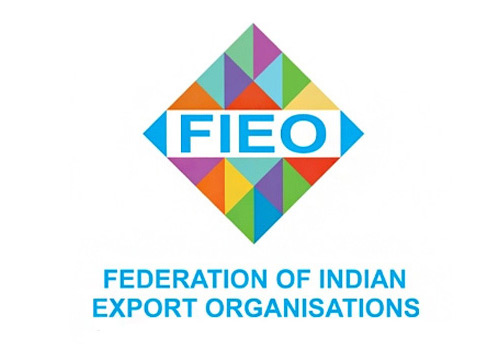 Need to look at leveraging the Anti-China sentiment: FIEO
NEW DELHI: The second Covid wave has left the economy in tatters. Amid all the gloomy news, the country's exports seem to have done well.
At the moment, the growth is looking spectacular. But it is on a very low base. We have to keep in mind that we were under lockdown because of the second wave of Covid from the second half of March to May this year. Therefore, these figures might look very impressive, but it is best not to draw conclusions from that. According to the data available with the government in May, India's exports reached $50.7 billion during the first seven weeks of the fiscal year, 11% higher than the corresponding period in 2019-20, said FIEO CEO Ajay Sahai recently. A double-digit growth at this point is a good sign for Indian exports, considering that some states are still in the lockdown mode. We have done remarkably well in some labour-intensive sectors. Compared with 2019, the export figures are encouraging in 2020, particularly in the agriculture and processed food sectors. The latter has done very well as China's exports in this category have taken an enormous hit. After Covid, countries are reluctant to import edible products from China. India can take its place. It is a good opportunity, but we still have a long way to go.
There will be competition from other countries, but if we focus on the processed food sector, we can make a difference. The PLI (production-linked incentive) scheme for this sector has helped India in a huge way. We are wasting around 30% of fruits and vegetables. This can change if we bring proper technology into this sector through FDI (foreign direct investment). The added advantage is that you get a new market to sell your products. So, it's a win-win situation for both the countries. I'm very bullish about the PLI scheme in the food processing sector.
On commodity prices soaring, he opined, the soaring prices have resulted in around 10% growth in exports. We have done particularly well in exports of iron and steel, copper and various other metals. The same goes for cereals as well. But it's a very delicate situation. On the one hand, we see exports booming, on the other, it creates problems for the downstream processor because high steel prices have hit the engineering sector. We should have a strategy where we can focus on value-added exports and attract investment. A medium- to long-term process is required here.
As an immediate step, we need to look into what we can do to encourage raw material exporters to supply to the non-value added exporters. There are many cases where the same product is being exported and imported to and from India by different units. In this process, we are not only putting pressure on the logistics sector, which is facing its own challenges, but we are unnecessarily spending foreign exchange in freight, both ways. A change in the policy will help us address that.
I take little satisfaction from the export of raw material scenario at present. I understand that exporting raw material is needed, otherwise it will suppress prices in the domestic market, but if we go overboard, then it will create a problem. A competitor in another country can get the raw material and if they have economies of scale, they can produce the final product at a much more competitive price and then beat us in the third market.
Source : FIEO