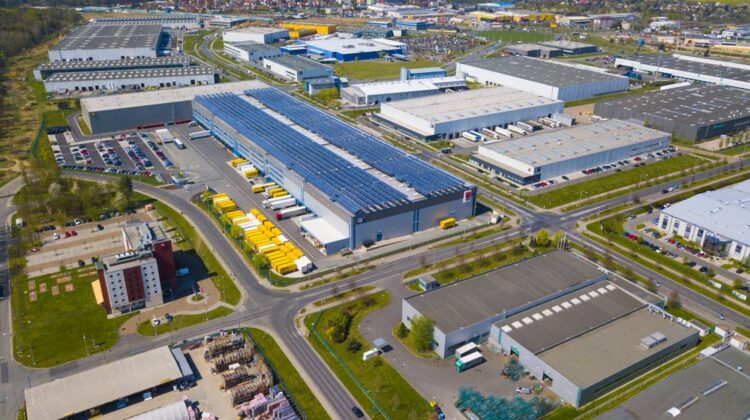 Gujarat gives yet another push to its growth story; unveils its first Integrated Logistics and Logistics Park policy
AHMEDABAD : Only after 2 days of releasing the EV policy, Gujarat Chief Minister accorded in-principal approval to state's first Integrated Logistics and Logistics Park policy. Believed to be one of its kind policy, focusing on integrated logistics development and covering the entire value chain, the policy is expected to enhance Gujarat's industrial competitiveness manifold and create employment opportunities for the youth. The policy provides support to all logistics facilities like logistics parks, warehouses, cold storage, air freight stations, jetties, ports, etc.
The policy is aligned with the draft National Logistics policy which focuses on driving the country's economic and trade competitiveness through integrated, seamless, efficient, reliable and cost effective logistics network by leveraging technology, innovation and skill enhancement.
The global supply chain changed significantly last year because of the pandemic and many companies are shifting their operations in India. The state has seen an increase in investment especially in the manufacturing sector. The policy's timing is thus fitting. A robust network of logistics will give a competitive advantage to the state which will help attract more investment and support businesses grow.
It is worth mentioning that Gujarat ranked no. 1 in the Logistics Ease Across Different States (LEADS) Index instituted by Ministry of Commerce & Industry both in 2018 and 2019. The index benchmarks logistics performance across the states. Some of the evaluation parameters of the LEADS index 2019 included availability and quality of logistics infrastructure, ease of track and trace, quality of logistics services, timeliness of cargo delivery, state facilitation and coordination, efficiency of regulatory processes, etc.
Gujarat is a forward looking state and the government understands that logistics is the backbone of its manufacturing sector. As such, many futuristic projects are already underway. For example, nearly 560 kms of the Dedicated Freight Corridor (DFC) will pass through Gujarat, along which freight logistics parks have been planned to enhance rail-based traffic. The expected investment in this project in Gujarat alone is about INR 7,000 crore. The Ahmedabad Dholera Expressway which is 110-kilometre long and six-lane expressway is also under construction. The expressway will connect Dholera Special Investment Region (SIR) and proposed Dholera International Airport with Ahmedabad. Development of around 11 jetties and various ports have been planned. Around 7 rail connectivity projects have been proposed for providing connectivity to industrial areas such as rail line connectivity to Hazira port and industries in the Hazira area to DFC. Existing rail lines are also being enhanced. Gauge conversion project is being undertaken on Katosan- Becharaji- Chanasma- Ranauj line. Other rail line projects to provide first and last mile connectivity to ports such as New Bedi & Rozi, Nargol, etc. have already been envisaged by the state government.
Gujarat's logistics policy was prepared after an in-depth analysis of cargo movement data, review of draft national logistics policy, benchmarking study of policies of other states covering one or more areas of logistics and detailed discussions with government and private stakeholders to identify objectives and support areas.
As such, specific incentives and support mechanisms have been identified under this policy to promote private sector investment and make the logistics network more efficient. For example, capital subsidy to the tune of 25% of the eligible fixed capital investment (EFCI) shall be provided for construction of logistics facilities and development & mechanization of new jetties with a cap of INR 15 crore. Interest subsidy at 7% for 7 years on eligible loan term will be extended with a cap of INR 50 lakh per annum. To bring down the capital cost, the government will also reimburse 100% stamp duty.
Such thrust to infrastructure development needs to be complemented by skilled manpower. The policy focuses on skill enhancement which will improve the employ ability of our youth. Up to INR 15,000 per trainee for more than 120 hours of training will be reimbursed. In case of women trainees, 100% fees will be reimbursed with the intention of increasing their participation in this sector. Other assistance related to quality certification, patent, R&D will also be provided under this policy.
Another salient feature of the policy is its focus on technology and quality enhancement of logistic services. Specific support will be given to private companies to adopt disruptive technologies to increase their efficiency and visibility across the value chain including improved tracking of cargo. This will improve the quality of services and will benefit the end user immensely. Greater efficiency in the logistics network will also reduce the overall cost for the end user.
Officials also mentioned that transport is looked as a key contributor to CO2 emissions. Any policy should thus focus on decarbonizing this sector. Gujarat's Integrated Logistics and Logistics Park policy addresses this concern by extending support to R&D and innovation to make this sector sustainable and environment friendly.
A statewide logistics masterplan will be developed as part of this policy which will study the utilization of the existing infrastructure and accordingly identify strategic locations for new projects across the state. This will be done through rigorous coordination with over 10 government departments and agencies such as Ports & Transport department, Roads & Buildings department, GUJSAIL, G-Ride, GIDC, GMB, etc.
Considering it a game changer, it is learnt that a separate team of experts will be constituted to implement the objectives of this policy and promote its widespread adoption. These experts will also coordinate with private players and trade associations to identify new initiatives that can be undertaken to make Gujarat a leader in the logistics sector.