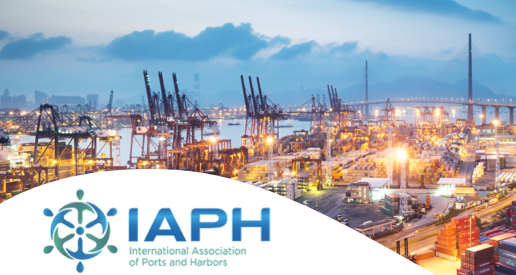 New leadership for International Association of Ports and Harbors
HAMBURG : Mr. Jens Meier, CEO of Hamburg Port Authority, has been elected as the new president of the International Association of Ports and Harbors (IAPH) for the next two years, replacing Captain K. Subranamiam, General Manager of Port Klang Authority.
IAPH has also named Port of Los Angeles Executive Director Mr. Gene Seroka as the new Regional Vice president for the North America region, succeeding Robin Silvester, outgoing president and CEO of the Vancouver Fraser Port Authority.
Additionally, Mr. Stephane Raison, CEO and chair of the Management Board of HAROPA has been appointed as IAPH's new Regional Vice President for Europe, taking over the role from Jens Meier.
Furthermore, following this year's elections, the IAPH Council has also recognised the following executives as vice presidents for their respective areas for another two-year term:
Region of Africa: Michael Achagwe Luguje, Ghana Ports and Harbours Authority Director General
Region of Central and South America: José Firmo, CEO of Port of Açu
Asia, South/West, East & Middle East: Masaharu Shinohara, executive officer of Kobe-Osaka International Port Corporation
Asia, South/West, East, and Middle East: Eranda Kotelawala, CEO of Solomon Islands Ports Authority
The new IAPH Board has been ratified by the IAPH Council. The Board, comprised of the president and six vice presidents, has the authority to set IAPH's basic principles and objectives, as well as to make any decision about its administration, finance, and structure.