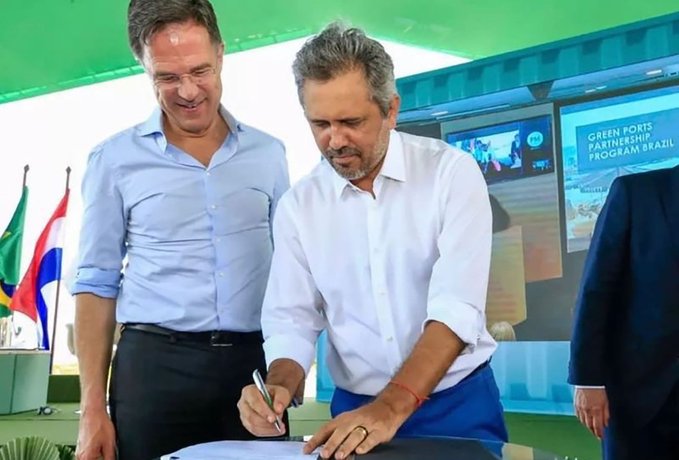 New partnership between Ports of Rotterdam and Pecém to strengthen Brazilian-Dutch relations
ROTTERDAM : A new partnership was formed by 27 parties operating in the Ports of Rotterdam and Pecém, which are located in the Netherlands and Brazil respectively.
The aim of this agreement is to strengthen bilateral cooperation and knowledge and promote public and private initiatives between the two countries in port development, port logistics, hinterland connection and port-related energy projects, such as offshore wind energy and green hydrogen production.
Port of Rotterdam Authority, which co-owns the Brazilian Port of Pecém, has the ambition to become a pioneer in the European hydrogen economy.
To this end, the Dutch port plans to import renewable energy on a large scale for the European energy supply in the form of green hydrogen.