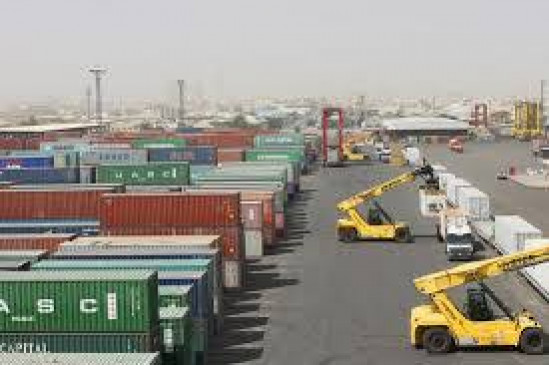 NHAI to buy Sindhi dry port, convert it into logistic park: Gadkari
NAGPUR : Union Minister Nitin Gadkari has announced that National Highway Authority of India (NHAI) will purchase the in Wardha district and develop it into a logistic park that will offer export and import facilities.
Speaking during the inauguration of a flyover at Nandgaon in Hinganghat, Wardha, the minister said he had initiated the project when he had the charge of shipping, but of late, its work was moving at a snail's pace.
The government had planned to develop two such dry ports in Wardha and Jalna to facilitate export-import trades and improve connectivity with Jawaharlal Nehru Port Trust in Mumbai from the hinterlands of Vidarbha and Marathwada. Spread over 346 acres, the Sindhi port is expected to provide direct employment to over a thousand people
Calling on the local leaders to help farmers, the city MP assured them to provide a train comprising six cold storage container bogies to Hinganghat farmers for selling their produce, not only across the country but also abroad.
"We send 20 containers to Dubai and seven to Canada from Wardha containing vegetables and other produce of farmers.
If Agriculture Market Produce Committee (APMC) and local leaders could take a lead from here, the products of farmers here could reach places. The technology is changing today and its proper use could provide longevity to perishable goods.
At my home, we use onions that are about a year old, but remain fresh due to use of individually quick-frozen (IQF) technology," he said.
Responding to local leaders' demand for deepening Vena river in Hinganghat, Gadkari said he would request NHAI contractor to excavate its silt for free and use it for road construction. "We had successfully implemented this pattern in Akola, Buldhana, Latur and other places where rivers are not only cleaned, but also led to recharging of ground water in nearby areas. So far, 900 villages have been benefited with this experiment and 2,800 wells were charged. Hinganghat too would get 24×7 water after it," he said.
Briefing about the Nag river project, the minister called on locals to develop Vena river into a tourist spot by building a river front and starting water taxi services there. "It should have boating facilities and food courts to attract tourists. I will help you in this project. Also, there's no need to destroy houses for the Jamtha bypass. I've instructed the officials to prepare a design of a rotary there to resolve the issue. I would have inaugurated the project online, but I preferred to come here to meet and support you in the good works," he said.
While lauding the new flyover's design, the two-time MP said its alignment was however wrong as it divided Hinganghat into two parts. "Ideally, any flyover is planned so that it shouldn't come into the city for 15-20 years. Due to it, a black spot has been created at some distance and therefore, I immediately asked NHAI officials to make a design for a new flyover there to prevent accidents," he added.
Source : Times Of India