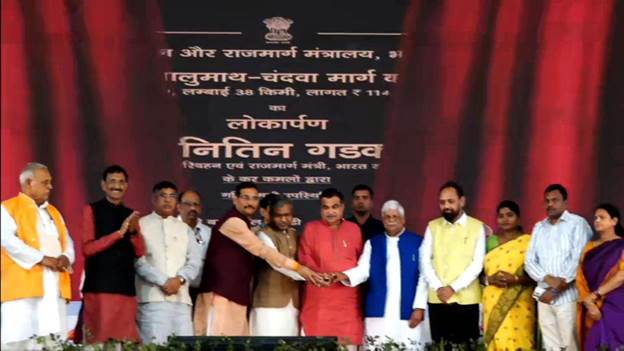 Nitin Gadkari inaugurates and lays foundation stones of 21 National Highways projects worth Rs 9400 crore in Ranchi, Jharkhand
RANCHI : Union Minister for Road Transport and Highways Shri Nitin Gadkari inaugurated and laid foundation stones for 21 projects of 532 km at a cost of more than Rs 9400 crore at Dhurva in Ranchi, Jharkhand on Thursday.
Shri Gadkari said with the construction of 260 km 4-lane inter-corridor from Ranchi to Varanasi at a cost of 7000 crores, Ranchi to Varanasi can be reached in 5 hours. He said the 635 km, 4-lane Raipur-Dhanbad Economic Corridor will facilitate transportation of coal, steel, cement and other minerals.