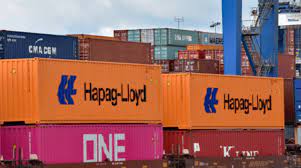 ONE and Hapag-Lloyd to suspend feeder operations ahead of Chinese New Year
HONG KONG : Shipping lines Ocean Network Express (ONE) and Hapag-Lloyd will suspend feeder services in the South of China until after Chinese New Year 2022.
The suspension has been caused by the COVID-19 quarantine requirement for ship crews plying between South China and Hong Kong upon their return from the Chinese New Year 2022 holiday.
"Due to the COVID-19 quarantine requirements for the crews of the coastal feeders running between South China and Hong Kong waters, feeder operators announced their services will be suspended for a minimum of six weeks prior to Lunar New Year 2022, which is 1-5 February 2022," ONE stated in a recent customer advisory.
"In consideration of this situation, ONE will temporarily suspend the acceptance of the cargo bound for the ports in the South China area that require the usage of the domestic feeders to reach the final destination. Any cargo to South China that can be serviced by an ocean vessel is not affected.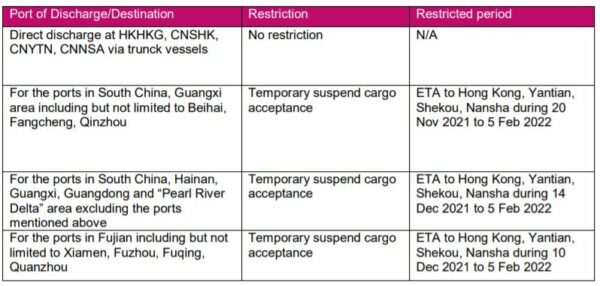 Hapag-Lloyd also made a statement saying "Taking this situation into consideration, we will temporarily suspend cargo acceptance to South China with final destination under the Pearl River Delta and Fuzhou until further notice. However, we will continue to accept cargo on mainline services to main ports such as Hong Kong, Yantian, or Shekou."
This follows the news that Hapag-Lloyd has introduced its new Nepal-India inland freight service. Announced in November 2021, the link running from the Inland Container Depot (ICD) Birgunj, Nepal, to Indian ports Kolkata and Visakhapatnam aims to offer greater flexibility and reliability for regional shippers.
The rail connection is a regular service, offering greater reliability for planning than previous road engagements. Customers will also be able to receive a Through B/L and can directly take delivery of cargo in Nepal.