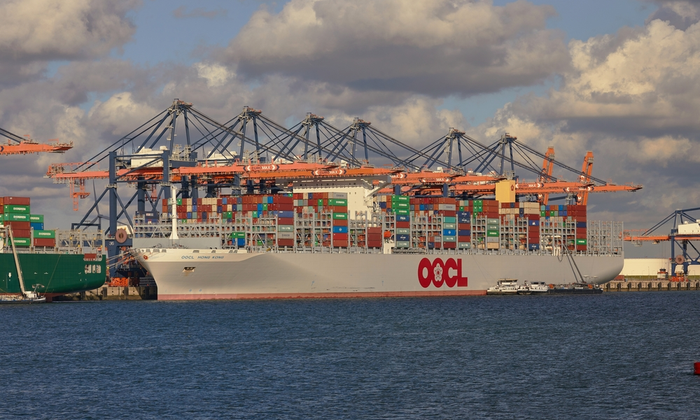 OOCL's Q1 revenues down 57.8%
HONG KONG : Orient Overseas International (OOIL) reports a 57.8% drop in revenues for the first quarter of 2023 as the plunge in container freight rates takes its toll.
OOIL, which operates Overseas Orient Container Line (OOCL), reported revenues of $2.18bn for Q1 of this year down 57.8% on the same three months in 2022.
Reflecting an 80% drop in spot rates reported by analysts on container trades that is now filtering into contract rates, OOCL reported sharp falls in revenues in Q1 on all trades except the Transatlantic.
OOCL's revenues on the Asia – Europe trade were down 67.9% year-on-year at $489.5m in Q1 2023, for the Transpacific revenues dropped 65.6% to $649.8m in Q1 2023, and for intra-Asia/Australasia revenues dropped to $724.4m in Q1 this year, down 49.9%. Only the relatively small Transatlantic trade for OOCL saw an increase in revenues $311.9m in Q 2023, up 4.7% year-on-year.
OOIL said that overall revenue per teu decreased by 56.4% in Q1 this year compared to the same period in 2022.
The line reported a 3.2% decrease in volumes in the first quarter of this year but a 0.7% increase in loadable capacity. As result the overall Q1 load factor was down 3.3% year-on-year.