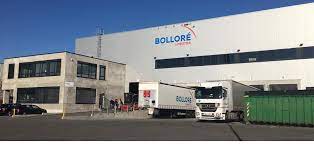 Out-of-gauge cargo transportation for BOLLORÉ Logistics Tanzania
PARIS : Bolloré Logistics Tanzania recently carried out the oversized transport of two fermentation tanks on behalf a large brewery. The tanks, with heights of 4.5 meters and 5.4 meters before loading, were transported from the port of Dar es Salaam to Gitega in Burundi. In addition to their large dimensions, they each weighed a massive 18 tons and the two tanks were each 23.7 meters in length
Prior to this operation, a road survey was conducted to ascertain any roadblocks, height limits and any obstructions that the cargo may encounter along the way.
In order to transport cargo of this nature, and in accordance with local regulations. an abnormal permit is required to be provided for any cargo that exceeds the height of 4.6 meters, length of 17 meters and width of 2.5 meters.
Due to the magnitude of the cargo, and as safety measure the general public had to be notified of the passage of this exceptional convoy so that all civilians keep a safe distance while cargo is being transported. An advertisement in the local paper was thus placed. The cargo was escorted by two vehicles (one to the front and another at the back) as well as two traffic police to ensure the safety of all parties involved and the safety of the general public. This was done according to local regulations for goods of this size during the day and not after 6:00 p.m.
Thanks to the quality of the work accomplished and our ability to provide tailor-made solutions for all types of projects on time, our client was satisfied and confident in the choice of its logistics provider.
Source : Bollore Logistics
.