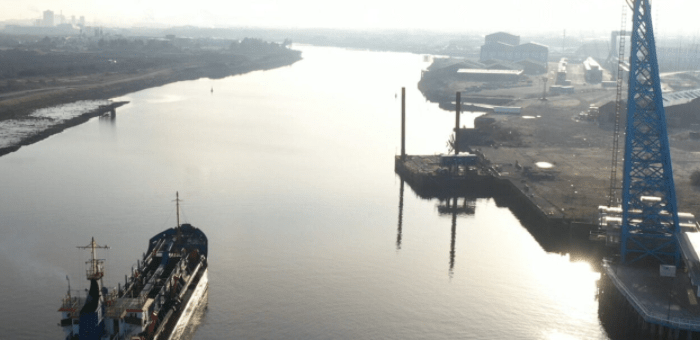 PD Ports launches Port Community System for Teesport

---
PD Ports, the Statutory Harbour Authority for the River Tees, has launched a Port Community System (PCS) in collaboration with the Port of Rotterdam to boost the international competitiveness of Teesport and the River Tees in northern England.
After announcing its intentions to deliver on the digitalised solution earlier this year, the United Kingdom (UK) port group, PD Ports has worked alongside partners at the Port of Rotterdam to implement the PCS in order to support future trade growth on the River Tees.
The system which provides users with a single source of vital information, including live shipping movements and weather data, has been received with over 200 active users registered in the first four weeks of its launch.
"Within just four weeks we can already see the value of the PCS, with over 75% of users utilising the platform on a daily basis to access key real-time information as well as receive live notifications about the status of their vessel arrivals," stated Statutory Harbour Authority Master, Paul Brooks.
Brooks also pointed out that the system constitutes an important step in an ongoing journey of digitalisation at PD Ports, as it is responsible for vessel traffic management at Tessport.
"The Covid-19 pandemic highlighted how important it is that industries like the ports sector embrace technology and accelerate digitalisation to ensure that supply chains are more resilient to potentially disruptive events," he noted.
The system has enabled the port to be a more flexible 'smart port' by emphasising secure, electronic data sharing and reducing risk while saving time and money for port customers and facilitating the smooth transition of trade to and from the UK, according to a statement.
PD Ports has worked closely with key stakeholders across Teesport throughout the development of the PCS, holding multiple consultations sessions with users such as the tanker agency company Graypen, whose Agency Manager, Christian Melvin said, "The system is easy to navigate and has improved the ease of communication between ourselves and PD Ports as the Statutory Harbour Authority."
Moreover, PD Ports will hold two final workshops with river users in order to provide feedback to the PCS hosts, Port of Rotterdam, before further exploring how the system could be utilised across other areas of the business.
"During the last 18 months, as the country has grappled with challenges brought by Brexit and Covid-19, we have seen how a lack of technology and an over reliance on people has slowed some business down whereas businesses who were already on a journey of digitalisation, like PD Ports, have been able to limit that impact," commented CEO of the North East Chamber of Commerce, James Ramsbotham.
---