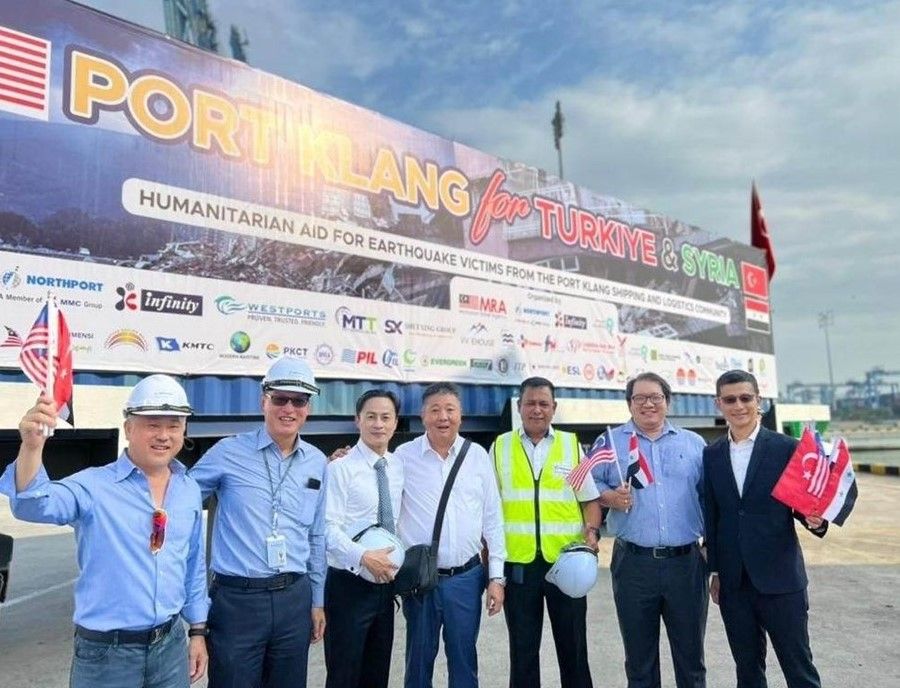 PIL supports Port Klang's community donations to Turkey and Syria quake victims
KUALA LUMPUR : With Port Klang as an important gateway port in Asia, PIL is pleased to support its community contribution towards the victims of the Turkey and Syria earthquake. The goodwill contribution by PIL to Port Klang was made by PIL Malaysia and Malaysia Shipping Corporation on behalf of the PIL group of companies.
On 23 Feb 2023, a donation ceremony was held at Northport to mark the donation of RM510,000 by Port Klang's shipping and logistics community for humanitarian aid to the quake victims. The fund raising effort was initiated by Northport, Port Klang Authority and Infinity Logistics and Transport, and the funds will be channelled through the Malaysian Relief Agency (MRA). A total of 47 companies supported this initiative.
Malaysia's Transport Minister Anthony Loke Siew Fook was the Guest of Honour at the ceremony. Minister Loke handed the donation on behalf of the Port Klang community to the President of MRA, witnessed by the Turkish Ambassador to Malaysia, Emir Salim Yuksel.
This is part of PIL's ongoing efforts to support and contribute to the communities where it has a presence.