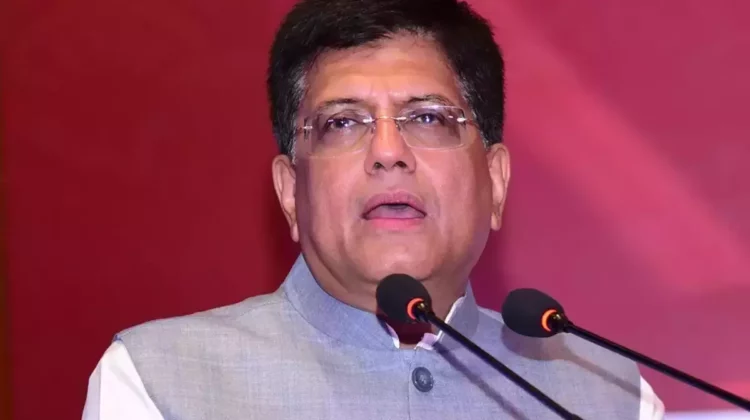 Piyush Goyal to attend IPEF & AEPC ministerial meetings in San Francisco next week
NEW DELHI : Commerce and Industry Minister Shi Piyush Goyal is slated to visit San Francisco from November 13-16 to attend various official engagements of the Indo-Pacific Economic Framework (IPEF) and the Asia-Pacific Economic Cooperation (APEC).
He will interact with eminent business persons, academics, US officials and industry leaders during the visit to strengthen economic and commercial relations between the two nations.
Goyal will participate in the 3rd in-person IPEF Ministerial Meeting on November 13 and 14. He will hold bilateral meetings with the US Secretary of Commerce Gina Raimondo, USTR Katherine Tai and ministers from other IPEF partner countries. These meetings will focus on resolution of issues of trade barriers, promotion of investments and cooperation in areas like technology and innovation.
One of the key focus of the visit will be the joint event with Gina Raimondo on "India-USA Innovation Handshake Initiative". It is aimed at lifting and connecting the startup ecosystems in both the countries by addressing specific regulatory hurdles to cooperation and promoting further innovation and job growth, particularly in emerging technologies.
Last week, government sources had told that inter ministerial consultation as well as negotiations with several countries is underway, and India is looking at an egalitarian and fair approach in the agreement, which accrues gains to all countries. Sources had added that India already has an observer status in IPEF's Pillar 1 (Trade).
The US wants India to join the trade pillar of the 14-nation bloc IPEF and wants to conclude negotiations on all pillars by this year end. While India remains open to examining proposals by the US on IPEF's trade pillar, India has been reluctant to join the IPEF trade pillar in order to protect local industry and livelihoods in the agricultural sector. India has already joined three pillars of IPEF on supply chains, clean economy and fair economy.
Goyal will represent India at the IPEF Leaders' Meeting and the Partnership for Global Infrastructure and Investment (PGII) – IPEF Investor Forum meeting on November 16, and at the APEC Economic Leaders Engagements on November 15 and 16. India has been invited to the 30th APEC Economic Leaders' Meeting 2023 as a guest economy.
He will also participate in the investors roundtable along with one-to-one meetings with CEOs, and interact with entrepreneurs, venture capitalists and the Indian diaspora. He is expected to interact with globally renowned technology, entrepreneurship, and academic communities in the Silicon Valley to undertake focused discussions with American companies looking to invest or expand in India across sectors like Electronics (including semiconductors), Technology, FinTech etc.