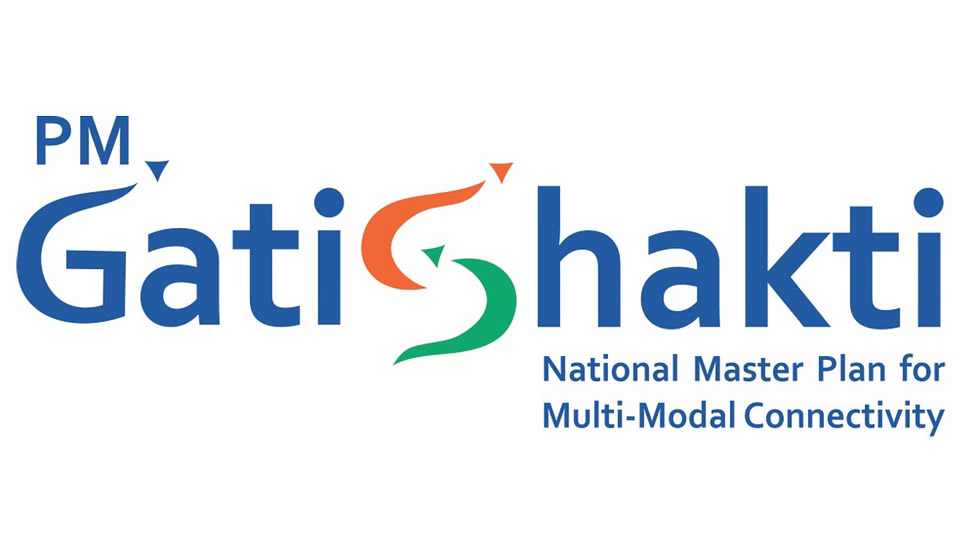 PM Gati Shakti is the third pillar of our Amrit Kaal growth strategy : Report
NEW DELHI : The focus in India is now not only on the ease-of-doing-business, but also on the cost-of-doing-business, with sustainability as a common imperative. Recent changes in the world have further brought India to global attention, not only as a market, but also a destination of choice for global supply chains. The government has correctly focused on infrastructure as the first and primary requirement to enable India to become a part of these value chains. Our domestic market continuing to grow means it is the perfect time for India to be a sourcing hub for the world. Also, it is a unique opportunity to be a regional supply chain and logistics hub. This has become a perfect confluence of positive developments.
The country's two policy pillars of domestic manufacturing for Atmanirbhar Bharat and green growth rest on an important third pillar of creating ease of movement. This third pillar, therefore, entails creating infrastructure that will bring down the cost of logistics while also increasing transport efficiency in India.
A reduction in the cost of logistics will ensure India becomes more competitive internationally. The incumbent government has with foresight concentrated on infrastructure over the last few years, and particularly so in the last two years, with the launch of the PM Gati Shakti initiative.
Creating infrastructure requires significant capital expenditure. In 2021-22, the spend was ₹6.03 trillion and in 2022-23, the a revised estimate of the expenditure is ₹7.3 trillion. The government correctly identified a need to make optimal use of its capex, for which it would help to have project planning and implementation tracked by multiple ministries. The PM Gati Shakti initiative has made India perhaps the first country to digitize and make visible those processes across all ministries.
While these developments are ongoing, India's latest budget has focused on 100 crucial infrastructure projects with ₹75,000 crore of total investments. Multimodal connectivity, digital connectivity and green solutions can all be implemented and showcased in these projects. These have a double promise: they will not only reduce the cost of doing business, but also make carbon-reduction gains across the country. The implementation of digital solutions like FastTag for road traffic has brought about an estimated reduction in carbon dioxide emissions of nearly 1 million tonnes. The potential climate benefit of these 100 projects can be multifold and will help India reach its stated climate ambitions even faster.
The government has committed its largest ever capex outlay of ₹10 trillion in the budget for 2023-24. I am sure private investment will follow, as the projects underway will support further reductions of India's carbon footprint, which is a core focus for private-sector investments too.
Infrastructure planning will need a sustained dialogue with users and private players so that bottlenecks are removed. This can be made more efficient by ensuring data integration through the Unified Logistics Interface Platform (ULIP).
The next big focus will be on the utilization of Indian infrastructure in an optimal manner. Benchmarking each of the assets with their best-in-class equivalents, coupled with digital solutions being implemented, would lead to India reducing its total capex needs significantly and prepare us for the future.
Aggregation or pooling of demand, information on available capacity, real-time tracking and analytics will be key aspects of end-to-end logistics management. Cloud-based IT systems, integration and coordination among Indian logistical service suppliers and the signing up of small service providers will be other drivers of efficiency that will be increasingly adopted. Task outsourcing to (and the maturing of) third- and fourth-party service providers in India should make PM Gati Shakti even more relevant and climate-friendly.
Further, the government has rightly recognized the need for Indian states to align with the Centre's infrastructure plan and also its logistics policy. Hence, this budget provides for concessional funding to states—loans on easy terms which have to be invested in 2-23-24 itself—to implement crucial projects and achieve their objectives . This support aims to ensure that development is spread across various regions of India. The expenditure is expected to create a virtuous cycle of supporting domestic demand while positioning India even more sharply as global manufacturing hub.
Initiatives like PM Gati Shakti and the National Logistics Policy lay a foundation for India to seize its opportunity to become an integral part of global supply chains. Logistical efficiency will reduce cost of doing business and also make India an even more attractive destination.
The pillars of manufacturing and green growth will deliver benefits as the third pillar of efficient logistics infrastructure, as catalysed by PM Gati Shakti, continues to emerge. Therefore, this focus is a key element of a robust strategy to achieve fast economic growth, as envisaged by Prime Minister Shri Narendra Modi. In time to come, rapid growth enabled by policy initiatives should help deliver Amrit Kaal dividends to 1.4 billion plus Indians