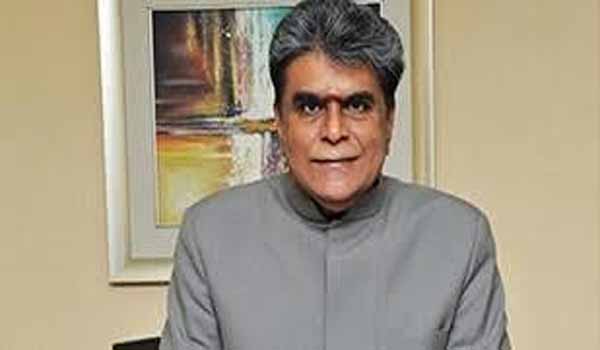 PM MITRA Park to open vistas of opportunity for investment and exports in the textile sector: President FIEO
NEW DELHI : Welcoming the announcement of the PM Mega Integrated Textile Region and Apparel Parks to be set up in Tamil Nadu, Telangana, Karnataka, Maharashtra, Gujarat, Madhya Pradesh and Uttar Pradesh, Dr A Sakthivel, President FIEO said that the parks will attract major global investment in the textile sector helping to boost its exports to US$ 100 Bn by 2030.
With realignment of the global value chain and focus on friendshoring, India is on the radar of global investors, who are looking for investment and expansion outside China. The scheme like PM MITRA will hasten the process of decision making of such investors in favour of India, added Dr Sakthivel.
President FIEO expressed his heartfelt gratitude to the Hon'ble Prime Minister for his 5F vision – Farm to Fibre to Factory to Fashion to Foreign as it fulfills the vision of building an Aatmanirbhar Bharat and to position India strongly on the Global textiles map.
Dr Sakthivel also thanked the Hon'ble Commerce & Industry and Textile Minister for his constant engagement with the industry to resolve its problems and push country's exports.
The seven mega textile parks, proposed to be set up in the next three years, would have world class infrastructure with plug and play facilities to encourage investors to commence production within weeks.
The modern industrial infrastructure facility for the entire value-chain of the textile industry will also significantly reduce the logistics costs and improve competitiveness of our textile exports with access to state of art technology, said FIEO Chief.
India has a distinct advantage in the textile sector with abundance of natural fibres, skilled manpower and competitive wages. Besides, we are in the entire value chain of textile from fibre-yarn-fabrics-made ups and garments. The PLI Scheme will soon address our concerns in the man-made segments as well said President, FIEO