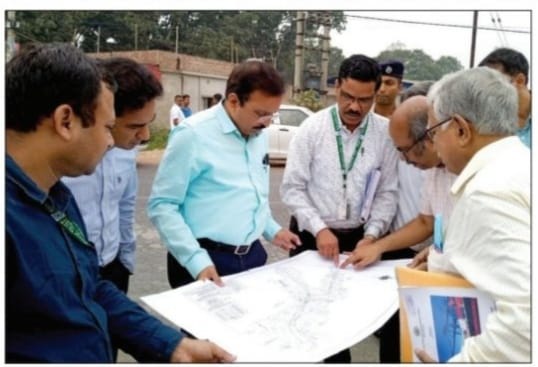 SMP Kolkata Chairman visited Balagarh hub
KOLKATA : Syama Prasad Mookerjee Port ( Kolkata Port) Chairman P L Haranadh along with Deputy Chairman Samrat Rahi visited the site of "Extended Port Gate Facility at Balagarh". The project is planned for decongestion of the Kolkata Dock System and will have two berths on 100 acres in the initial phase.
The proposed cost of the project is around Rs 450 crore out of it Rs 350 crore is planned as investment from PPP partners towards construction of berths. The port is planning to invest another Rs 100 crore towards infrastructure development. The SMP chief examined the possible connectivity options, project facilities, encumbrances and way forward initiatives. The port is in talks with CESC and other stakeholders in this regard.