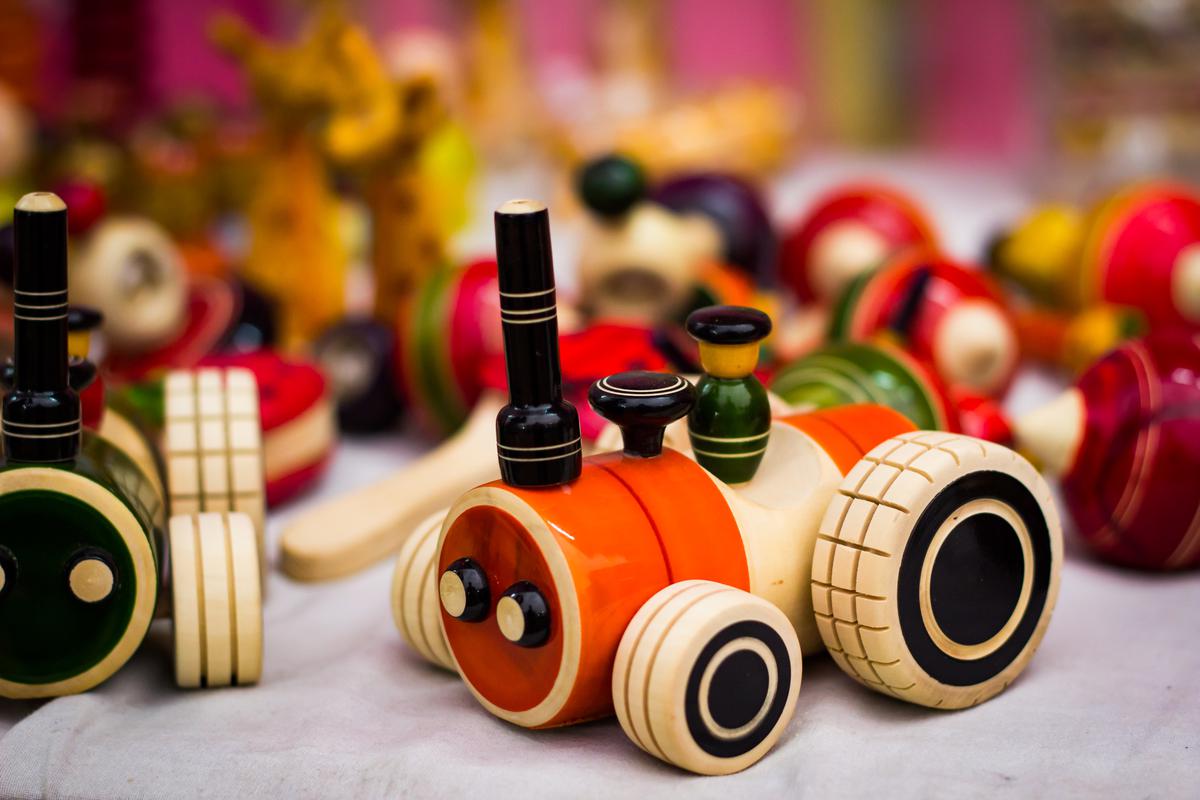 PM Modi's 'Vocal for Local' vision ignites India's toy industry, driving export growth and economic strength
NEW DELHI : India's toy industry is experiencing a significant boost thanks to Prime Minister Shri Narendra Modi's 'Vocal for Local' campaign which has ignited substantial export growth, contributing to the country's economic strength.
Export Growth
One of the most notable outcomes of this resurgence is the surge in toy exports from India. According to the latest available data, India's toy exports increased 60 per cent from $203.46 million in 2018-19 to $325.72 million in 2022-23. Import on the other hand dipped 57 per cent from $371.69 million in 2018-19 to $158.70 million in 2022-23.
Resurgence of the Indian Toy Industry
Prime Minister Modi's 'Vocal for Local' campaign has had a profound impact on the Indian toy sector, which had been facing challenges due to the dominance of international brands and imports. Hopping on the trend, Mi Arcus is already making a buzz and has registered 10x growth since its first year of inception. The leading children's brand based in Ludhiana, and available through 40 retail stores across India recently announced its partnership with Peanuts Worldwide LLC, to bring an exciting new addition to their collection of kids' clothes, accessories, and toy products featuring Peanuts, the iconic comic strip created by Charles M. Schulz.
The industry is providing employment opportunities, particularly in rural areas where many artisans are involved in the sector. In collaboration with Peanuts, MiArcus has designed a complete range of baby apparel and accessories. Gian Singh, Founder and CEO of MiArcus, said "We are delighted to sign up with the world-famous Peanuts brand. The spirit of freedom, wit, and happiness, which are the very essence of the brand, is the perfect partner for MiArcus." Recently, MiArcus also announced the first outlet where the entire range is available in DLF Avenue Mall in Saket, New Delhi.
The Indian toy industry, initially projected to exceed $1.5 billion in value in 2021, is now anticipated to experience a significant compound annual growth rate (CAGR) of more than 10 per cent. Despite this impressive growth, India's share in the global toy market, valued at over $90 billion, remains relatively small.
With the 'Vocal for Local' vision inspiring various sectors of the Indian economy, the toy industry serves as a model for the potential impact of this campaign. Indian toy manufacturers are now exploring opportunities for innovation, digitalization, and sustainable practices to further enhance their competitiveness in the global market. The resurgence is driving remarkable export growth, which, in turn, is strengthening India's economy.