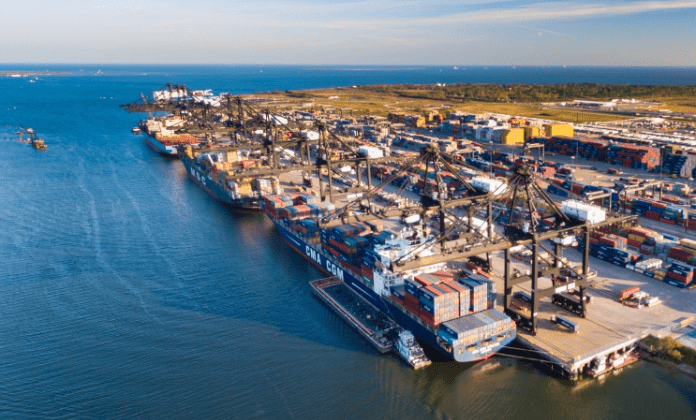 Port Houston sets new traffic record in August

---
Port Houston has registered a new monthly record in container volumes during August with a total of 320,086TEU passing through the port, representing an increase of 29% compared to the same month of 2020.
Loaded import at the seventh busiest port of the United States (US) also marked a record, reaching 159,791TEU.
From the start of the year until August, the port in Texas has surpassed 2 million TEU, having handled 2,225,500TEU, which translates to a 16% growth over the corresponding period of the previous year.
"New importers to the Houston area that have realigned their gateway strategy and distribution center networks, combined with increased consumer spending and retailers building up inventory to meet that demand is driving the record levels of TEU," noted Port Houston.
Meanwhile, with holiday season shopping on the horizon, the port expects containerised cargo to remain strong through what is shaping up to be an extended peak season through Barbours Cut and Bayport Container Terminals.
The port also stated it will continue to explore opportunities for terminals "to stay in front of the demand," including accelerating "an already aggressive capital investment strategy".
In particular, the Houston Ship Channel Expansion – Project 11 of US$1.1 billion is underway, according to which the nation's busiest channel will be widened and deepened as soon as 2026, allowing for larger, neo-Panamax-sized container vessels to call Houston.
Roger Guenther, Executive Director at Port Houston, claimed "it is a critical step to provide a wider, deeper channel that maintains two-way vessel traffic to more safely and efficiently deliver everyday goods and petrochemical products to and from the region."
---