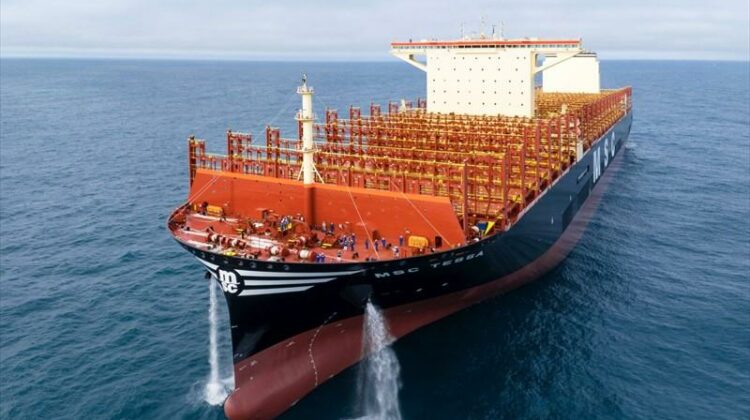 Port of Antwerp-Bruges marks new draught record at Deurganck Dock
ANTWERP : The first trial run with the maximum permitted draught on the Western Scheldt at the Port of Antwerp-Bruges was completed successfully with MSC Tessa entering the Belgian port with a draft of 16 meters, setting a new record.
"This draught is needed to continue receiving the very largest container ships in the future," pointed out the port in a statement.
Therefore, it was agreed to conduct a series of trial runs in which the maximum draught is gradually increased to 16 metres. Increasing the authorised draught increases the cargo capacity of the vessels with these extra decimetres could yield +/- 1,000 TEUs gains.
MSC Regulus entered the port with a draft of 15.7 metres on 1 March 2021, and MSC Diletta broke the record on 9 July 2022, with a draft of 15.9 metres. So, on 2 October 2023, MSC Tessa successfully completed its first trial run with a draft of 16 metres. The ship arrived from Portugal, breaking the depth record at the Deurganck dock.
The pilot project was a partnership between the Agency for Maritime Services and Coast (MDK) Flemish pilots, Dutch pilots, shipping firm MSC, the Joint Nautical Authority (GNA), traffic controllers, and the Port of Antwerp-Bruges, while the widening applies only to container ships sailing to the Deurganck dock.