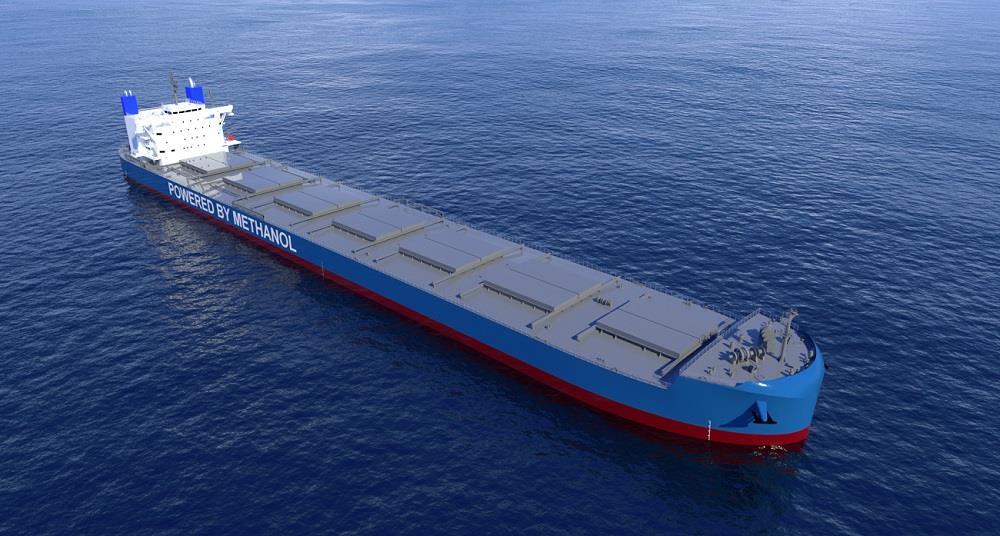 Tsuneishi Shipbuilding receives order for four 5,900 TEU methanol-fuelled ships
TOKYO : Tsuneishi Shipbuilding based in Hiroshima, Japan received an order for four 5,900 TEU container ships powered by methanol.
This is the third methanol-fuelled vessel order, following the Kamsarmax Aeroline and TESS66 Aeroline, and the first order for methanol-fuelled container vessels.
The boxships will be equipped with a dual-fuel methanol and heavy oil main engine developed by MITSUI E&S and will be the first to be installed in Japan.
The container carrier type with a capacity of 5,900 TEUs is the largest vessel built by Tsuneishi Shipbuilding Group.
The new container ship will be able to carry up to 5,915 20′ containers in the hold and on deck, as well as up to 1,400 reefer containers.
In addition to the improved hull form and MT-FAST, the company's unique energy-saving technology, the adoption of a large-capacity shaft generator has enabled this dual-fuel vessel to achieve both top-class loading performance and excellent fuel economy compared with fuel oil vessels in the same segment, according to a statement.
These vessels have been developed with the goal of providing a final solution for a zero CO2 emission vessel by utilising green methanol. As a result, not only the main engine but also all on-board generators, including the HiMSEN engine (8H32DF-LM) supplied by HD Hyundai, will be methanol-fuelled, allowing for carbon neutrality with the exception of a tiny quantity of pilot fuel.
Furthermore, the vessel is equipped to receive large-capacity alternative marine power supplies, and zero CO2 emissions may be accomplished by turning off the generators when anchoring.