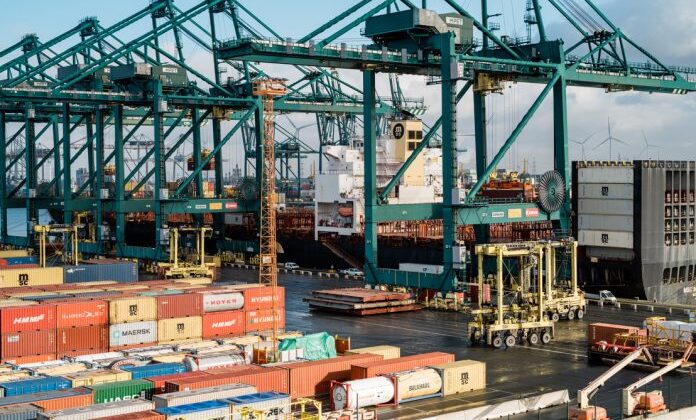 Port of Antwerp reports H1 increased box volumes
FLANDERS : During the first half of the year, Antwerp Port marked an increase of 5.1% in its container volumes compared to the same period of 2020, handling 6.2 million TEU.
Containers are the only cargo type that has a continuous uptrend since 2014, up by 4,3% in the first six months of the year compared to 2020 and by 3,9% compared to 2019, according to the port's statistics.
"Despite the difficult circumstances in which we started 2021, we can show that the port is holding its own and is once again even recording growth in container handling. The economic urgency for extra container capacity is clearly demonstrated, more than ever," stated Annick De Ridder, Port Alderman.
Meanwhile, in the first half of 2021, 120 million tonnes of total freight volume have been transhipped through the Port of Antwerp by containers, conventional breakbulks, RoRos, and liquid bulks, presenting an increase of 5%.
As for the other cargoes, the major Belgian port has also seen a growth in comparison to the last year. Conventional breakbulk increased by 41,2%, RoRos by 22%, dry bulk by 7,5%, while liquid bulk grew slightly by 1,3%, compared to 2020 figures.
Additionally, it is important to note that despite the difficult trading conditions between the European Union and the United Kingdom, caused by BREXIT, the Port of Antwerp recorded growth in total throughput of 11,1% with the UK and 12,1% with Ireland in the first half of 2021 compared to the same period of the previous year.
Source ; Container News