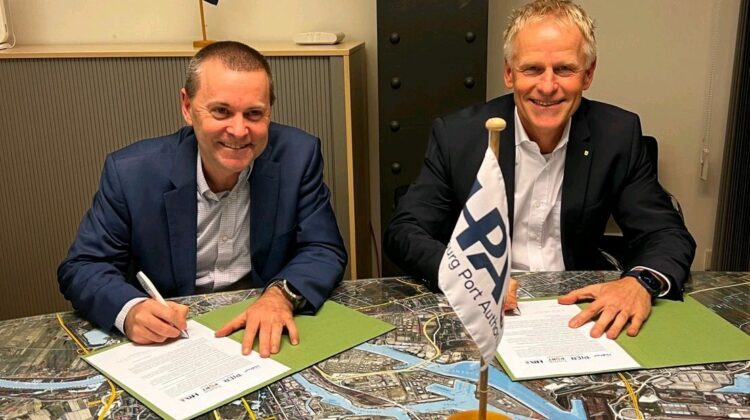 Ports of Halifax and Hamburg sign agreement to develop "Open Innovation Platform"
HAMBURG : The two port authorities of Hamburg and Halifax have officially inked a memorandum of understanding (MoU) to set up a joint maritime innovation network platform.
Jens Meier, CEO of the Hamburg Port Authority and Allan Gray, president and CEO of the Halifax Port Authority, signed the agreement on the sidelines of the GreenTech for Ports and Terminals Conference 2023 on 21 February 2023.
The PIER, a global centre of excellence for research and collaboration in port innovation, planning, and strategy in Halifax, Canada and homePORT, an innovation campus located in the port of Hamburg in Germany are "very similar", according to the two port authorities.
According to the statement, the goals of The PIER and homePORT are very similar in terms of fundamental concepts and vision. Because the two innovation ecosystems have a similar orientation, both organisations want to reinforce their collaboration to produce added value.
Therefore, The PIER and homePORT Hamburg will set up a joint maritime innovation network platform as an "Open Innovation Platform" with the aim of exchanging best practices, solutions and challenges.