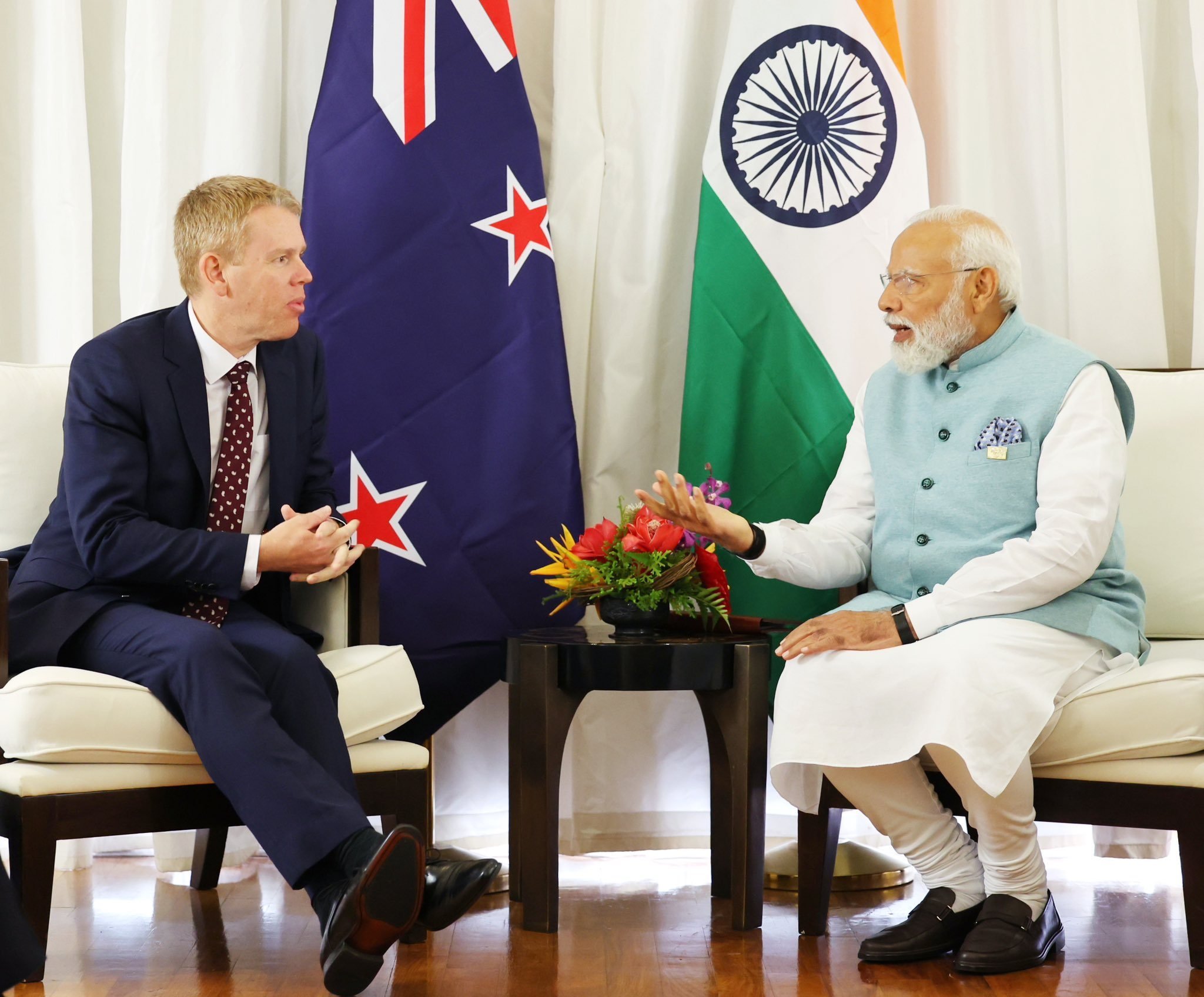 Prime Minister meets PM of New Zealand
NEW DELHI : Prime Minister Shri Narendra Modi held a meeting with H.E. Mr. Chris Hipkins, Prime Minister of New Zealand on 22 May 2023 in Port Moresby, on the sidelines of the 3rd Summit of the Forum for India-Pacific Islands Cooperation (FIPIC). This was the first interaction between the two Prime Ministers.
The two leaders discussed ongoing bilateral cooperation initiatives, and agreed to expand cooperation in various sectors including trade & commerce, education, information technology, tourism, culture, sports and people to people ties.