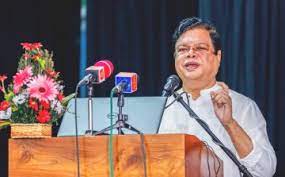 Sri Lanka to develop new shipping & logistics policy
COLOMBO : Sri Lanka is setting up a policy committee to draw up framework to develop the island's shipping and logistics services and attract new investments, Transport Minister Bandula Gunawardana said.
The experience of Singapore and Hong Kong has shown that shipping and related services are a key driver of economic growth, according to a proposal submitted to the cabinet by President Ranil Wickremesinghe.
But Sri Lanka current regulatory and policy framework was protectionist and could not attract investments, or provide competitive services for users.
The 2023 budget had also proposed to draw up a new logistics services policy.
The cabinet of ministers had approved appointing a committee under the Treasury Secretary with representatives from agencies related to the subject, to draw up a logistics development plan for 2023-27.