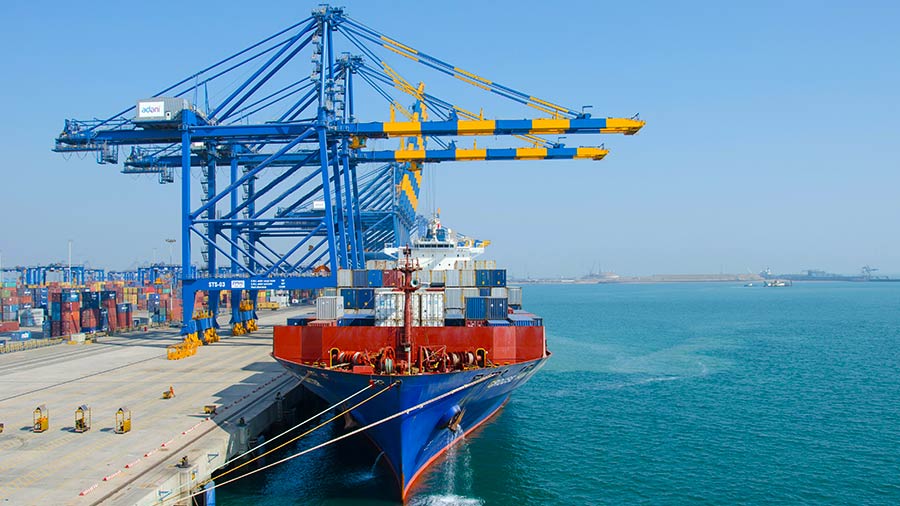 Private cargo terminals at major ports gets inflation indexed rate hike of 7.27% FY 2024
MUMBAI : Private firms such as PSA International Pte Ltd, D P World Ltd and APM Terminals Management BV, among others, running cargo terminals at state-owned major ports including Jawaharlal Nehru Port, have been allowed to raise rates by 7.27 percent for the fiscal year that began on 1 April in compliance with an inflation indexed escalation factor written into their contracts.
The rates levied by private terminal operators at major ports are automatically indexed annually to the wholesale price index (WPI), a measure of costs, to the extent of 60 per cent, according to contract terms and the respective rate guidelines framed by the Government.
This year's WPI-indexed escalation is the highest since the provision was introduced more than a decade ago. The previous highest escalation was 6.46 percent allowed in FY 23.
Bharat Mumbai Container Terminals Pvt Ltd, the facility run by Singapore's PSA International, and one of the five terminals operating at Jawaharlal Nehru Port located near Mumbai, has been allowed to raise rates by 7.27 percent from 1 April.
Nhava Sheva International Container Terminal Pvt Ltd (NSICT) run by D P World and Gateway Terminals India Pvt Ltd (GTI) run by A P M Terminals Management, will implement the rate increase from 1 May, officials said.
Terminals is the container port operating unit of Danish shipping and transport conglomerate A P Moller Maersk A/S, which runs Maersk Line, the world's second biggest box line.
Gateway Terminals India handled 1.846 million twenty foot equivalent units (TEUs) in FY 23, accounting for a 31 percent share of the total containers handled at Jawaharlal Nehru Port, India's busiest state-owned container gateway and the nation's second largest.
Bharat Mumbai Container Terminals handled 1.714 million TEUs in FY23 with a 29 percent share while Nhava Sheva (India) Gateway Terminal Pvt Ltd (NSIGT) run by D P World handled 1.137 million TEUs with a 19 percent share.
Nhava Sheva International Container Terminal, also run by D P World, handled 1.096 million TEUs with an 18 percent share.