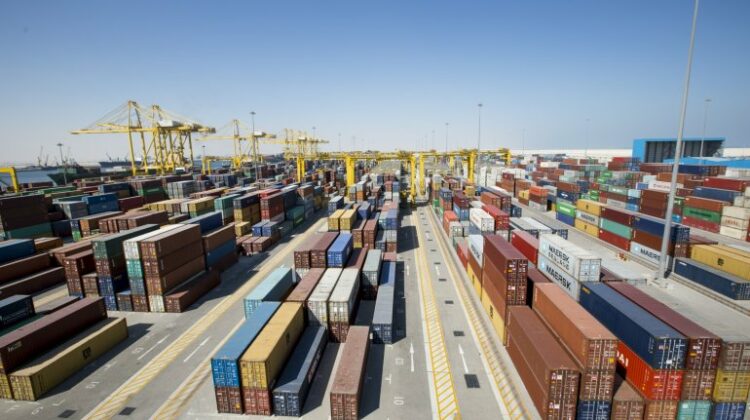 Private sector exports exceed pre-pandemic levels: Qatar Chamber
DOHA : Qatar's private sector exports rose by 321 percent to QR2.57bn in May 2021 from QR609m in May 2020, a significant growth that showed that the national economy has recovered from the repercussions of the COVID-19 pandemic with the country's private sector exports now above pre-pandemic levels, according to a Qatar Chamber (QC) report.
When compared on a month-on-month (M-o-M) basis, Qatari private sector exports increased by 24 percent from QR2.06bn in April 2021, QC has said in its monthly economic newsletter for July, which is prepared by QC's Research & Studies Department.
In May, private sector exports grew by 31.6 percent compared to QR1.9bn in February 2020, which registered the highest value of exports from the beginning of 2020; while it increased by 349.3 percent compared to QR572m in April 2020, which represented the lowest value during this period.
The increase in private sector's exports in May is attributed to the year-on-year (Y-o-Y) increase compared to the same month last year through most of the certificate models issued by QC except for exports through the GSP Model which decreased by 20.9 percent.
Exports through GCC to Singapore Model also recorded a sharp increase of 1,021 percent, followed by exports through the General Model which increased by 453 percent, Unified GCC model which increased by 444 percent, and exports through the Unified Arab model which increased by 48.8 percent.
On a monthly basis, exports of private sector in May 2021 through the GSP Model and GCC to Singapore model increased by 215 percent and 175 percent compared to April 2021, followed by the General Model which increased by 32.88 percent. While exports through the Unified Arab Model and Unified GCC decreased by 9.08 and 1.48 percent respectively.
According to the type of commodities, the private sector's exports of essential and industrial oils topped the list of exports which increased by 184 percent compared to the previous month, followed by steel which increased by 17.1 percent.
On the other hand, exports of other commodities such as aluminium, industrial gases, lutreine, chemical fertilisers, petrochemicals, paraffin, and chemical substances decreased by 14.7 percent, 58.7 percent, 32.3 percent, 86.3 percent, 20 percent and 10.2 respectively.
As for economic blocs and groupings, EU countries were at the top of economic blocs that received exports of Qatar's private sector, amounting to QR1045.3m with a share of 40.7 percent of the total value, followed by Asian countries with a share of 32.6 percent with exports of QR838.6m.
In third place came the group of GCC states, with exports totalling QR558.4m representing 21.7 percent of the total value, followed by Arab countries excluding GCC states that received QR76.8m, a share of three percent.
The group of Other American Countries bloc came in the fifth place with exports amounted to QR29.3m, a share of 1.1 percent, followed by African Countries excluding Arab countries with exports amounted to QR20.2m, a share of 0.8 percent, Other European Countries which received exports of QR2.1m or a share of 0.1 percent.
In May 2021, Germany was at the top of the countries of destination of Qatar's private sector exports with close to QR1bn, a share of 39.2 percent of the total exports. It is followed by Oman with almost QR421.3m and a share of 16.4 percent and India with about QR325.4m, a share of 12.7 percent.
Singapore came in fourth place with almost QR200.4m, a share of 7.8 percent and Turkey with exports amounted to about QR130.1m, a share of 5.1 percent. The value of private sector exports to these countries represented 81.2 percent of the total value of exports during the same month.
The QC report, referring to figures given by the Planning and Statistics Authority (PSA), added that the total value of foreign merchandise trade in May 2021 stood at QR33.2bn, showing an increase of 14.1 percent compared to April which amounted to QR29.1bn.
In May 2021, the total exports of goods including exports of goods of domestic origin and re-exports amounted to around QR24.9bn, showing an increase of 19.1 percent compared to QR20.9bn in April. The imports of goods in the said month reached QR8.3bn, showing a slight growth of 1.2 percent compared to QR8.2bn in April.
Qatar's foreign merchandise trade balance, which represents the difference between total exports and imports, showed a surplus of QR16.6bn, an increase of 29.9 percent compared to QR12.8bn in April. In May 2021, China was at the top of the countries of destination of Qatar's foreign trade with about QR5bn, a share of 15.1 percent of the state's total foreign trade.
Source : The Peninsular Qatar