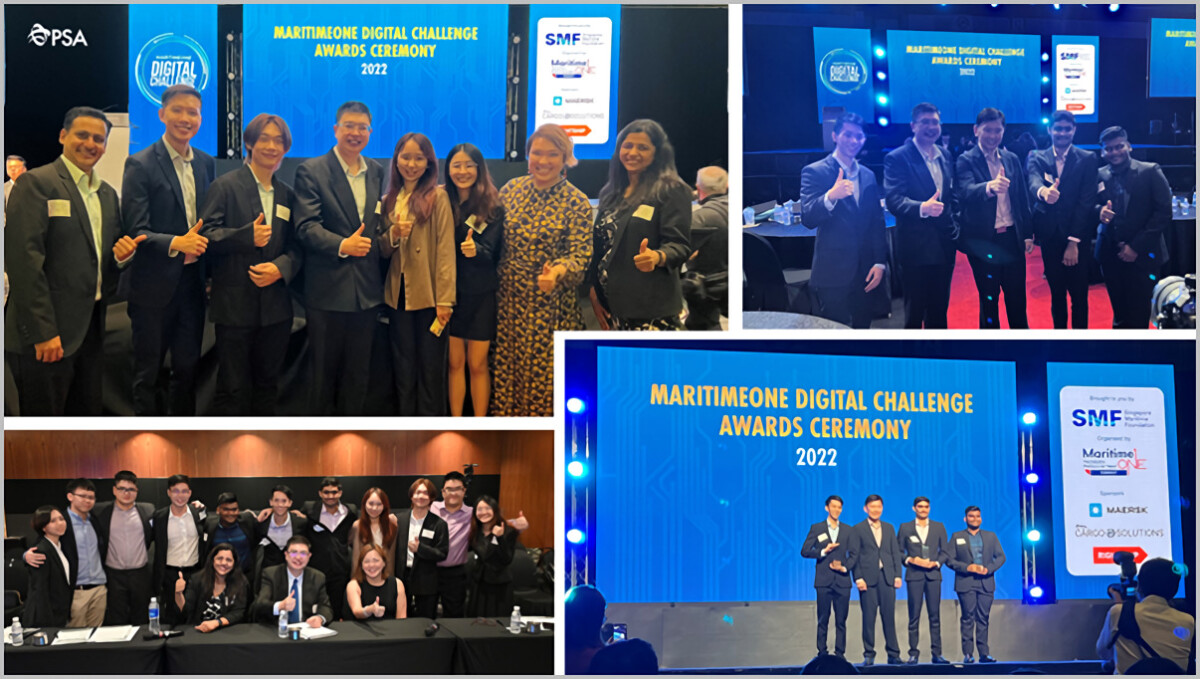 PSA Cargo Solutions engages and mentors Youths through the MaritimeONE Digital Challenge
SINGAPORE : PSA Cargo Solutions participated in the MaritimeONE Digital Challenge in Singapore as part of on-going outreach efforts to engage the community and share about PSA's supply chain journey, with support from the PSA Group HR team.
Organised by the Singapore Maritime Foundation (SMF), the Digital Challenge allows industry players like PSA Cargo Solutions to offer challenge statements to tertiary students. Through solving real-life business challenges, the students had the opportunity to be mentored by experienced professionals, gained exposure to key industry players and increased their understanding of the industry.
More than 140 students from Singapore's universities and polytechnics across diverse fields, such as data science & analytics, logistics & supply chain management, and game design & development, took part in the challenge statements from three participating companies. 11 teams took on the PSA Cargo Solutions challenge! A team from PSA Cargo Solutions and PSA Singapore, led by Eddie Ng, Group Cargo Solutions' Head of Digital and Data Strategy, mentored and judged the shortlisted teams through to the Grand Finals.
Through this Digital Challenge, the PSA Cargo Solutions team were able to engage and tap into youthful innovators and problem-solvers in our transformation journey. Students shared that they were better able to "appreciate the importance of decarbonisation and time optimisation when shipping goods". Eddie Ng added, "We have also gained fresh perspectives from the students in tackling some of the challenges faced by the industry, which will augment our continuous efforts in developing innovative solutions to enable agile, resilient and sustainable supply chains."