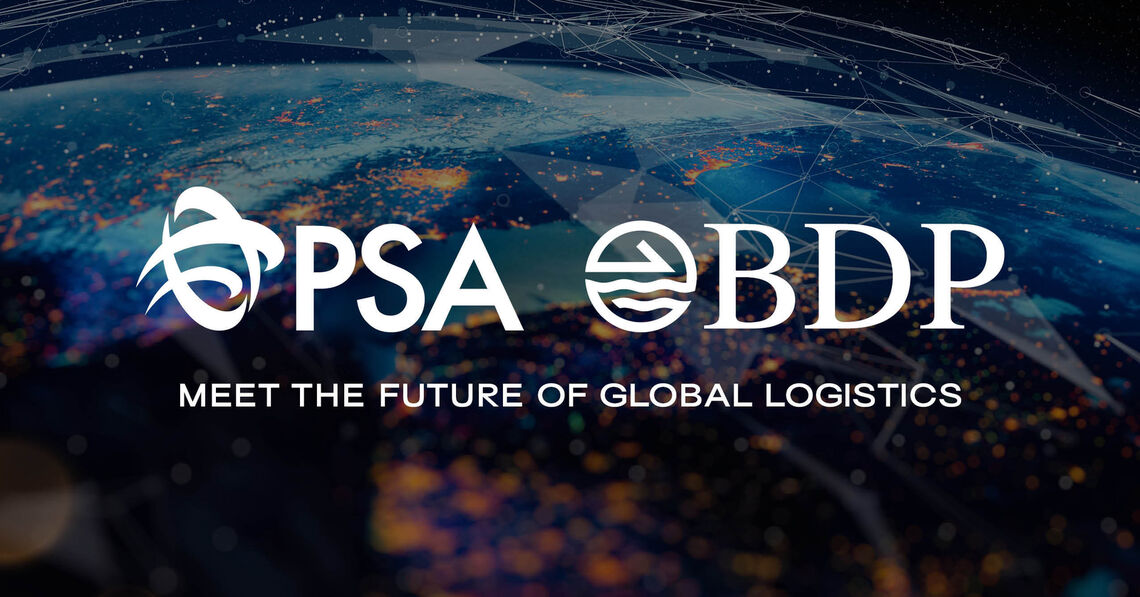 PSA combines Cargo Solutions and BDP in rebrand
SINGAPORE : PSA acquired BDP in 2022 as part of a wider expansion into logistics with the intention of improving cargo flows from its network of terminals out into the supply chain. That ambition will now be taken up by the PSA BDP brand, which aims to provide greater agility and optionality to shippers.
"'PSA BDP' will enhance the delivery of innovative and sustainable solutions supported by industry-leading digitalisation and data capabilities to empower connectivity across supply chain ecosystems," the company said in a press release.
At the launch of PSA BDP, the company will offer forward hubbing, multimodal logistics, terminal value-added services, contract logistics, import/export customs services, supply chain orchestration, transportation solutions (all modes), and trade management.
Mike Andaloro will serve as CEO and lead PSA BDP's sales and operations, with development and delivery of products and solutions handled by Ghim Siew Ho, CEO Products.
The launch of PSA BDP marks an important milestone in our ongoing transformation journey and symbolises our determination to further expand our global network and service offerings to our supply chain customers and stakeholders around the world," said Tan Chong Meng, Group CEO, PSA International.
"The reorganisation of the group into the two main classes of business reinforces our continued commitment to grow our port business whilst sharpening our ability to innovate and deliver future solutions in the complementary cargo solutions space. We believe that this synthesis of capabilities, talents and assets will create exciting opportunities – with the sum being greater than the individual parts in this respect."
From 137 offices across the world, PSA BDP will continue to serve verticals including chemical, retail & consumer, life sciences & pharmaceuticals, and electric vehicle & industrial.
PSA BDP CEO Mike Andaloro said: "The new brand – PSA BDP – epitomizes the combination of capabilities in ports, terminals, rail and asset light solutions, while further expanding the geographic coverage and digital capabilities of the combined enterprise. Our customers will be significant beneficiaries through access to an expanded portfolio of products and solutions. The PSA BDP team is energized for the next chapter together as we continue delivering the future of global trade."