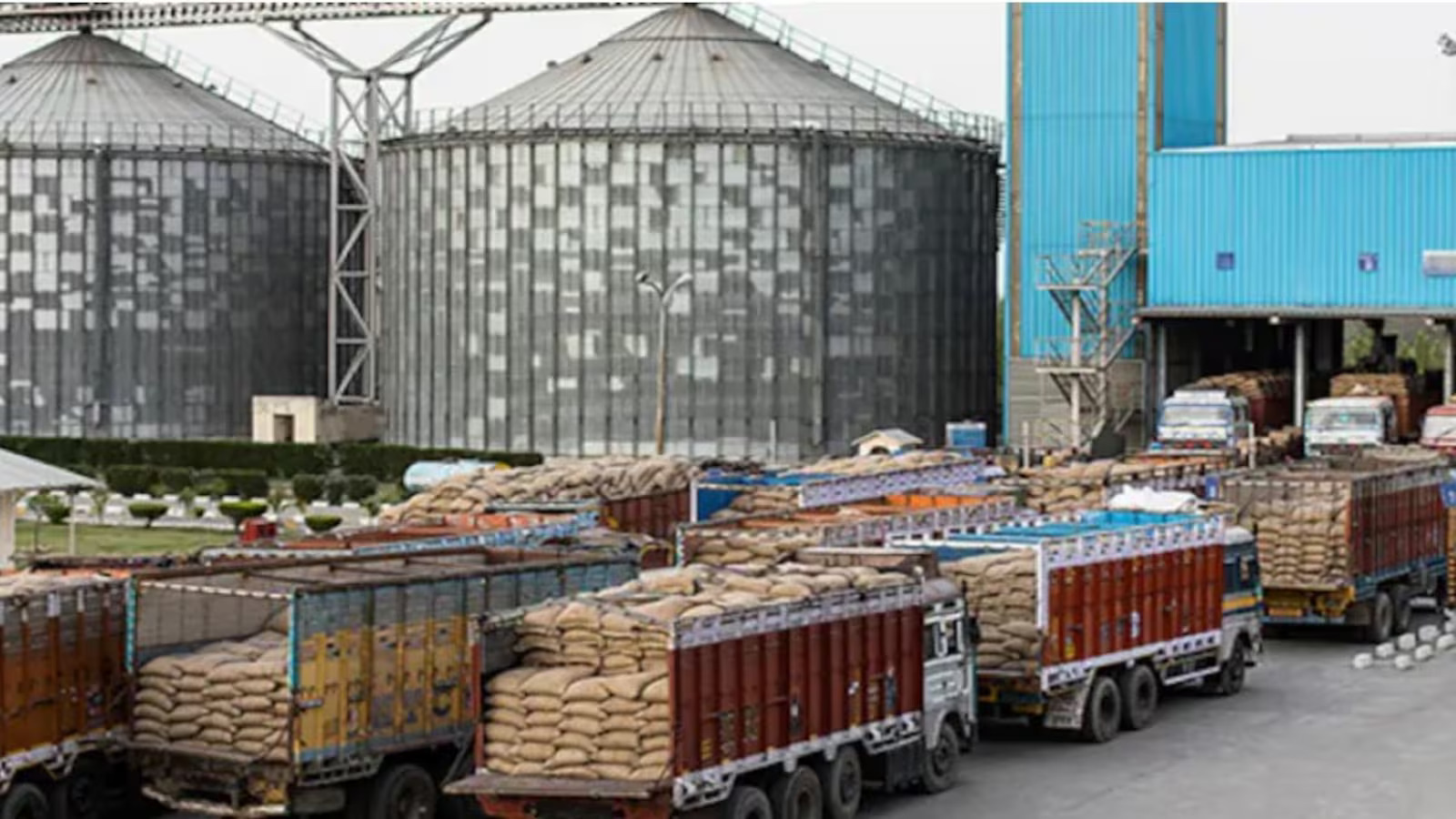 Industrial and Logistics sector leasing probably to slow down to 32-35 million square feet (msf)  in 2023
NEW DELHI : The global real estate consultant's '2023 India Market Outlook' report said that the industrial and logistics ( I&L) supply forecast is expected to exceed 2022 levels and touch 24-26 mn sq ft in 2023
CBRE South Asia  in its report, '2023 India Market Outlook' says, the growth rate could slow as occupiers will align their portfolio strategies with global headwinds. This would result in absorption ranging between 32-35 mn. sq. ft., a 1-5% Y-o-Y growth in 2023.
CBRE said, I&L supply forecast is expected to exceed 2022 levels and touch 24-26 mn. sq. ft. in 2023. The share of project completions by prominent global/domestic developers is expected to increase to 40% in 2023-24 from 37% during 2021-22.
The report highlights key trends and projections for the Indian real estate sector this year.
The demand is expected to be predominantly driven by 3PL and engineering & manufacturing occupiers. The report points to anticipated heightened interest from FMCG, retail and electronics & electrical firms. Moreover, the share of large-sized deals ranging from 32-35% is expected in 2023.
Anshuman Magazine, Chairman & CEO – India, South-East Asia, Middle East & Africa, CBRE, said, "We believe  strong macroeconomic fundamentals and domestic consumption will overcome the impact of an impending slowdown. The government's strong capex programme, with a focus on infrastructure development and capacity building across sectors, is aimed at driving investment. As the second-largest employment generator in India, the real estate sector will continue to be a focus area for these investments. The I&L sector occupiers are likely to move towards achieving operational efficiencies and rationalise cost in a multi-user facility, and this is expected to push the take-up of large-sized spaces hereon. Omnichannel retail, along with need for urban fulfilment centres would drive leasing by retail and FMCG firms".
Ram Chandnani, Managing Director, Advisory & Transactions Services, CBRE India, said, "Supply additions are expected to be dominated by Mumbai, followed by Delhi-NCR, Bangalore, Chennai and Pune in 2023. These cities together are expected to drive more than 70% of completion during the year. Moreover, developers are likely to consider emerging logistics hubs by investing in land banks closer to new infrastructure initiatives and tier II & III cities."
The government's holistic approach to transform the logistics sector and bring it at par with global standards through a comprehensive logistics plan, supply side interventions (such as a unified policy framework, interconnected infrastructure, digital transformation and a skilled ecosystem) and a detailed policy on warehousing standards are expected to reduce the logistics cost to a single digit of the GDP. This would enable India to figure among the top 25 countries on the Logistics Performance Index by 2030.
Supply chain diversification to impact leasing activity: There would be a continued focus on 'just-in-case' buffer stocks to drive warehousing activity. Demand centers would see more robust leasing as several occupiers prefer to locate their warehouses closer to consumption hubs to reduce transportation costs.
Need for speedy deliveries to heighten in-city warehousing demand: Focus on faster deliveries and moving close to end-users have increased the need for smaller I&L spaces within the city. This trend is expected to fuel growth of multi-level warehouses in the suburbs of tier – I locations, which would help solve the Urban logistics (last mile logistics) puzzle.
Knight Frank said, Mumbai recorded the most significant volume in sales at 20,300 units in Q1 2023, followed by NCR, Bengaluru and Pune. In terms of percentage growth Hyderabad and Chennai were the highest at 19% and 8% respectively.
Knight Frank India observes that 11.3 million square feet (msf) of office space was transacted in January-March 2023 (January – March). Bengaluru remained the foremost market with a total leasing of 3.5 msf of office space, followed by NCR which recorded 2.6 msf and Mumbai at 2.2 msf of gross leasing in the first three months of the calendar year 2023. The three largest markets accounted for 73% of the area transacted and saw positive growth in YoY terms.