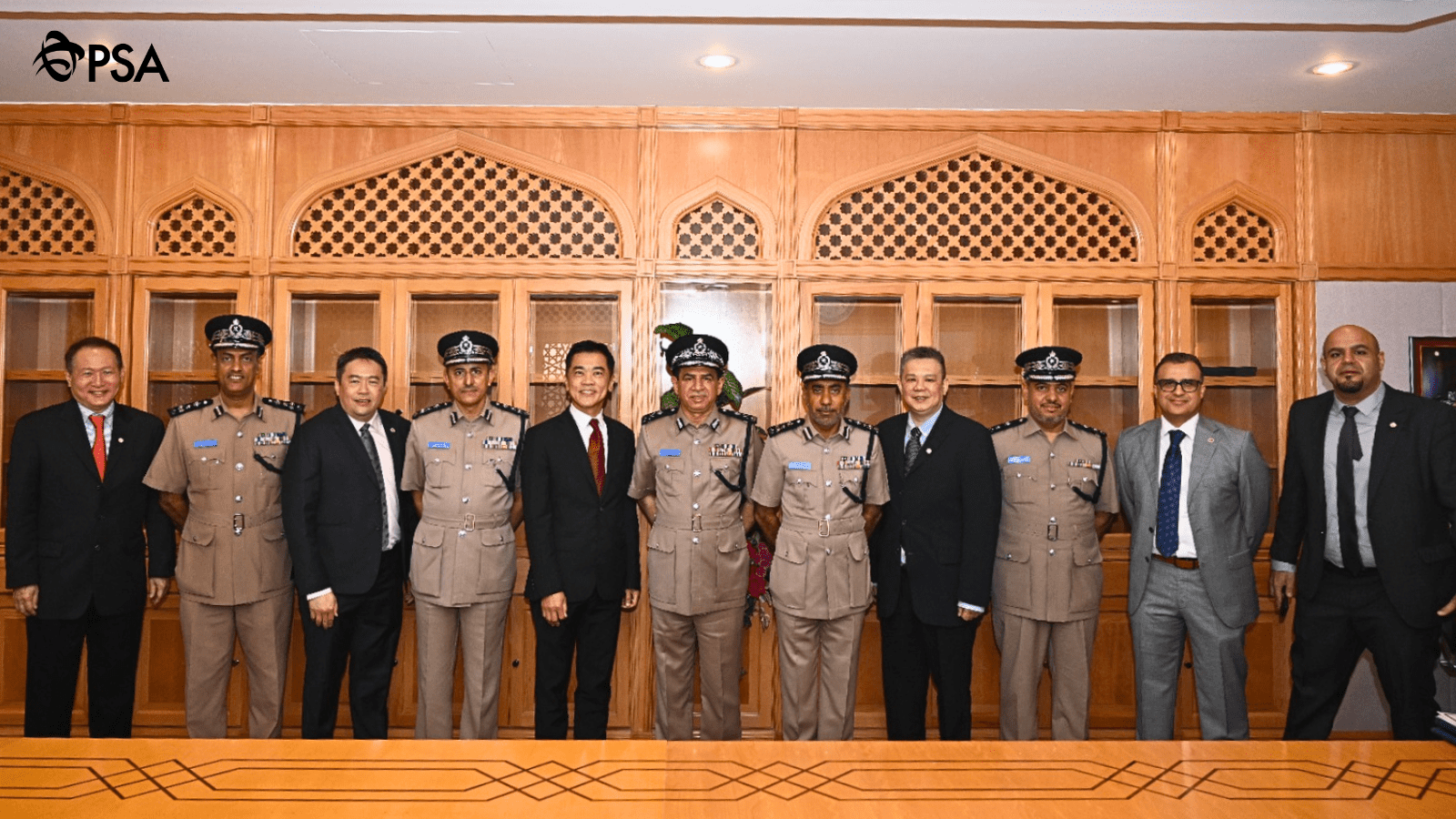 PSA : CrimsonLogic strengthens engagements in Oman
OMAN : CrimsonLogic Chairman Ong Kim Pong signed a landmark agreement with the Royal Oman Police (ROP) to collaborate on offering CALISTA Regulatory Filing (CRF) in Oman. With this agreement, CRF will facilitate and support secure, reliable, and mature processes for the ROP, such as the integration and submission of multiple documents. It also connects to 61 customs nodes worldwide, enabling the ROP to exchange trade data with customs and other government agencies in Oman and beyond. CrimsonLogic CEO Lawrence Ng was also present to witness the significant occasion.
Developed by CrimsonLogic and PSA, CALISTA is a global supply chain platform that brings together key physical and non-physical activities of logistics – such as regulatory and financial flows – into a digital ecosystem. CALISTA's established network leverages advanced digital technologies. It helps to foster closer collaboration with partners in businesses, governments, and trade communities.
The fruitful trip included opportunities to forge new frontiers. CrimsonLogic also had the honour to engage with key stakeholders from the Omani Public Authority of Economic Zones and Free Zones, the Ministry of Transport, Communications and Information Technology, and the Oman Investment Authority.