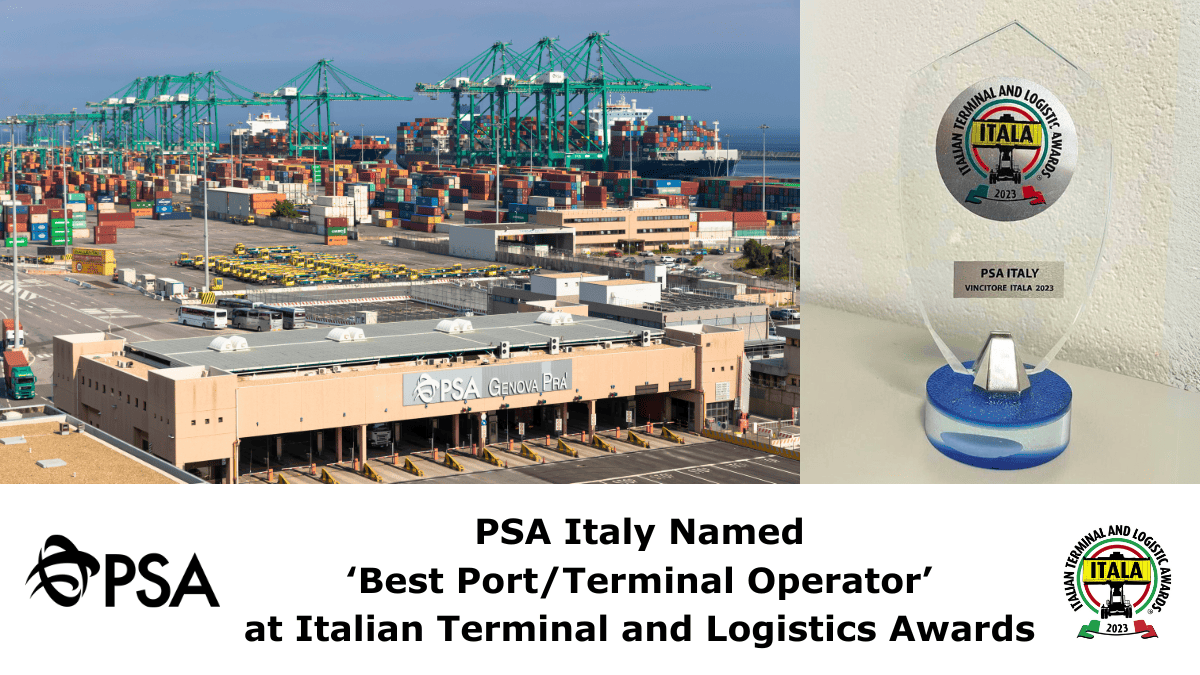 PSA Italy wins at prestigious Italian Terminal and Logistics Awards
PIACENZA : PSA Italy was named 'Best Port/Terminal Operator' at the fifth edition of the Italian Terminal and Logistics Awards (ITALA)! The awards ceremony took place on 6 October at the GIS (Italian Days of Lifting and Exceptional Transport) trade fair.
Held in Piacenza, Italy, the GIS Expo gathered Italian operators in the sectors of machinery and equipment for lifting, industrial and port handling, and heavy transport vehicles. The Awards highlights Italian operators' skills in port, intermodal, and logistics terminals both in Italy and abroad.
The award was conferred to PSA Italy due to two significant achievements at PSA Genova Pra'. In recent months, the terminal received two ultra large container vessels which set new records in the Port of Genoa. The terminal received the MSC NICOLA MASTRO on 10 August, followed by the MSC METTE on 28 September. The calls of both vessels marked the first time that a terminal in the Northwestern Italian port received large containerships with a capacity of up to 24,116 TEUs and measuring more than 400m long and 60m wide.