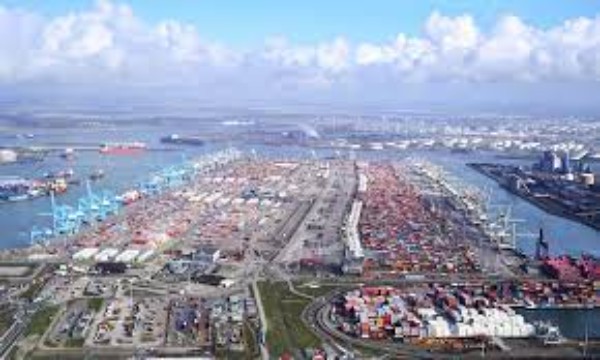 Quantifying the impact of 24,000 teu boxships on the port and landside

---
ROTTERDAM : The introduction of containerships in the 23,000 – 24,000 teu range put significant additional pressure on port and landside operations even prior to the past year's much publicised supply chain crunch
So, just what is the impact of the 24,000 teu boxship on the landside? This is something that Hans Nagtegaal, Director Containers Port of Rotterdam tried to put in perspective during an online media briefing .
"We also see that the size of vessels has increased and 24,000 teu is now the norm of the big ships. We see that has an effect on the supply chain including in the port," Nagtegaal said.
A 24,000 teu containership would typically load and discharge 40,000 teu at ports in Europe on its Asia – Europe voyage.
While the capacity of containerships has grown enormously over the last 15 years the length of the vessels has not, rather the increased capacity comes from wider beam and increased draught and stack heights.
A 10,000 teu boxship would typically be 330 – 340 metres in length, while a 24,000 teu ship is 400 metres in length. While capacity has more than doubled the amount space alongside at berth to deploy additional cranes has only increased by about 12%.
For the port of Rotterdam the average call size for a 24,000 teu vessel would be 10,00 teu or around 6,000 moves.
"Obviously the more cargo that is being handled it also puts more pressure on the different modalities," he said.
The impact on inland transportation is set out in the slide below and equates to 10 trains, 28 barge calls, 2,000 trucks and five 3,000 teu feedership calls.