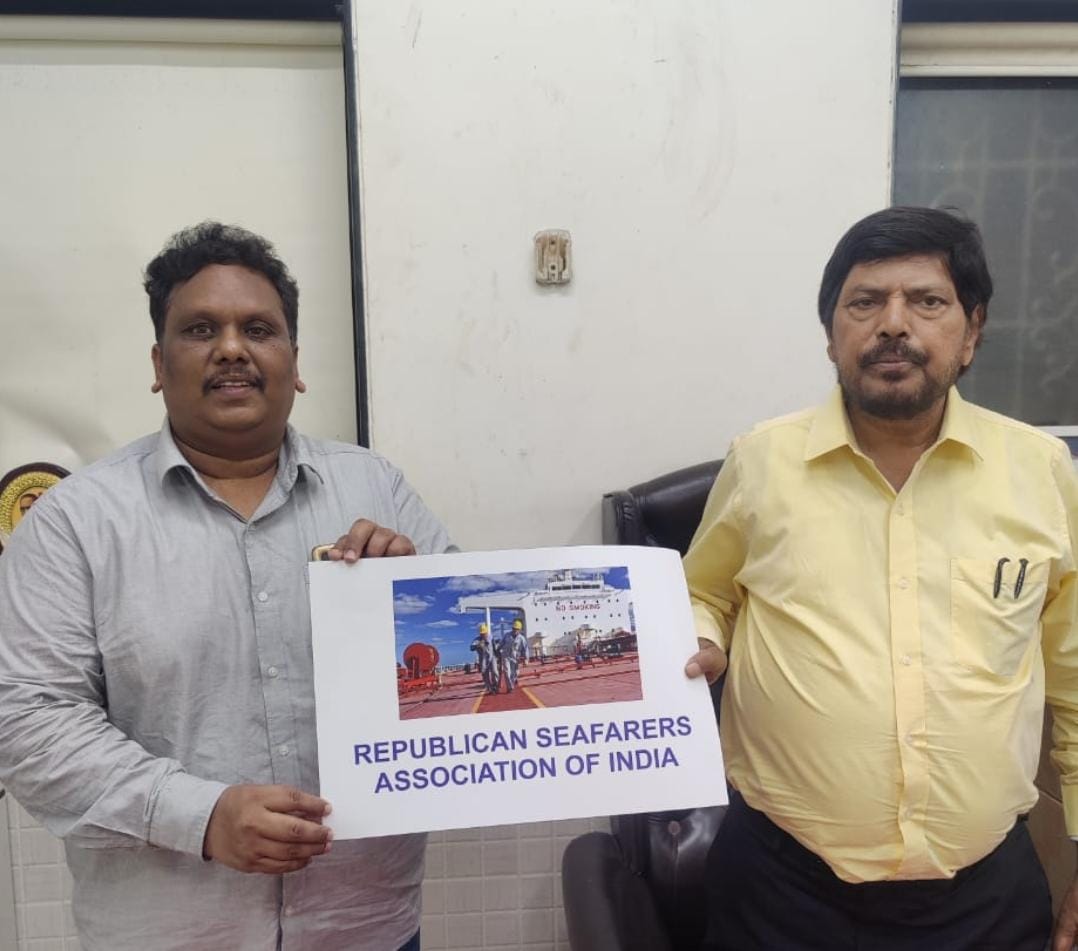 Republican Seafarers Association of India
On occasion of Dr. B. R Ambedkar Jayanthi, Hon'ble Minister Ramdas Athawale and Dr. N. Reuben Paul Chairman of Merchant Navy Welfare Board (India) has launched "REPUBLICAN SEAFARERS ASSOCIATION OF INDIA"
Dr. N. Reuben Paul said that Republican party of India President who is Hon'ble Minister of social Justice Shri. Ramdas Athawale has already resolved various seafarers and fishermen welfare issues in coastal states of India. Seafarers associations, Unions and shipping fraternity are very much thankful to the Hon'ble Minister for his continued support to the shipping community he added.
Dr. Ravindra Babu Present chairman of Republican Seafarers Association of India thanked Hon'ble Minister Shri. Ramdas Athawale. he added that the Republican seafarers association of India will bring many welfare initiatives and developments for seafaring communities in India for the betterment of seafarers and their families.