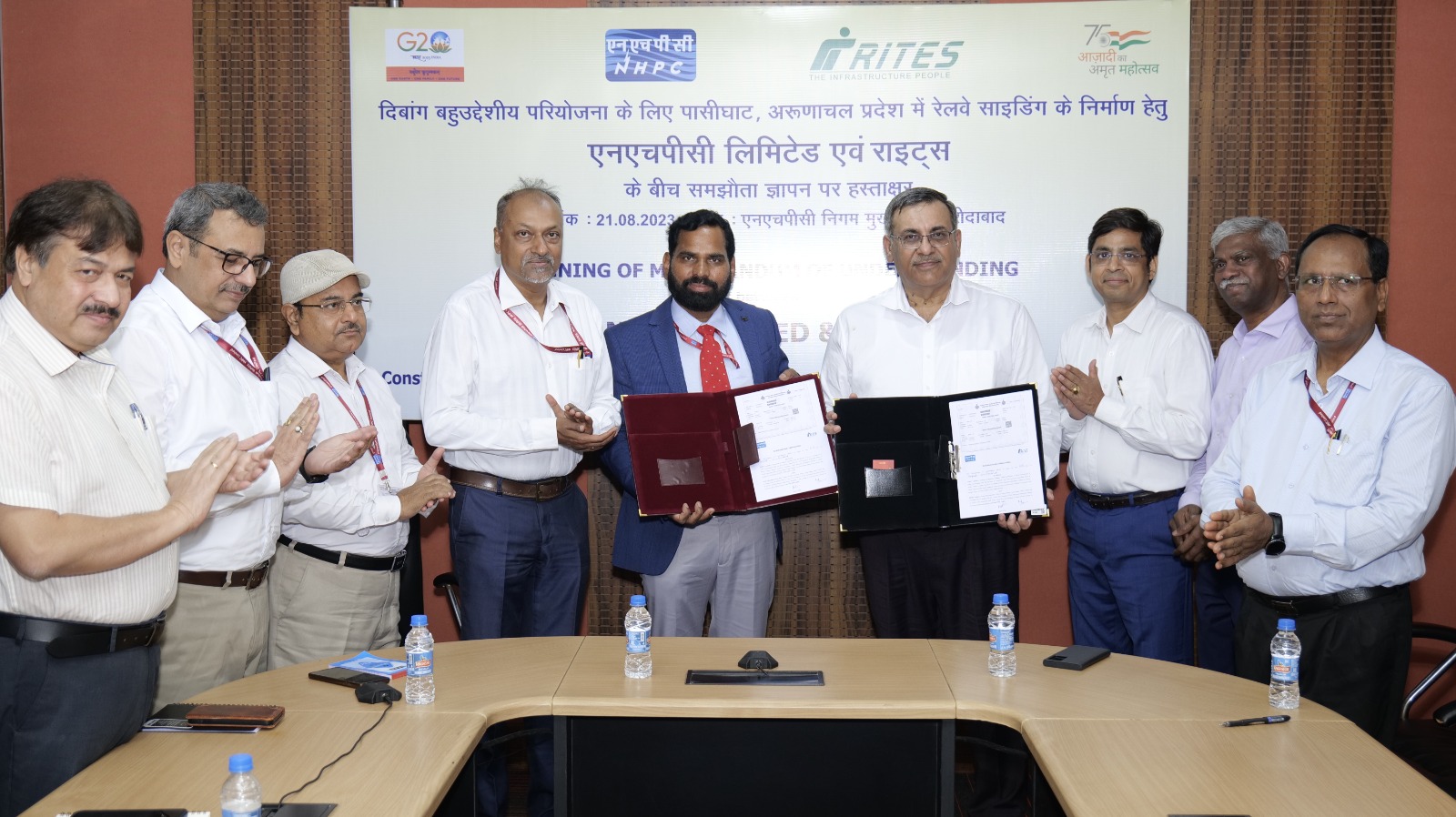 RITES inks MoU for Rail development
NEW DELHI : RITES Limited, a prominent Transport Infrastructure consultancy and engineering firm, has entered into a Memorandum of Understanding (MoU) with Caminho De Ferro De Mocamedes (CFM) Angola to collaborate on Railway and Related Infrastructure Development, including the supply of rolling stock. Under this MoU, RITES and CFM Angola will work together on various aspects, including rolling stock supply, railway infrastructure projects, rolling stock repair, railway infrastructure operations and maintenance, IT services, technical maintenance, master planning, and more.
In addition to this, RITES previously signed an MoU with iHUB DivyaSampark, IIT-Roorkee, to jointly explore business opportunities related to innovative technologies. This partnership will involve collaborative efforts on projects, events, and network facilitation with a focus on exploring opportunities in cyber-physical systems innovation and the development of technology/industry 4.0 and AI-based solutions to meet industry requirements.
As of June 30, 2023, RITES' order book stood at Rs 57.02 billion, with the company securing over 70 orders worth more than Rs 3.00 billion.
On Wednesday, RITES Ltd shares saw a 2.16 per cent surge, reaching Rs 525.3 per share, with an intraday high of Rs 537.35 and an intraday low of Rs 502.2. The stock's 52-week high and low were Rs 583.45 and Rs 281.85, respectively.
The company has reported strong financial performance in both its quarterly and annual results, boasting a Return on Equity (ROE) of 21.3 per cent and a Return on Capital Employed (ROCE) of 31 per cent. With a 52 per cent increase in its stock price over the last 6 months and over 90 per cent growth in the last 2 years, investors are advised to closely monitor this under-the-radar civil construction stock.