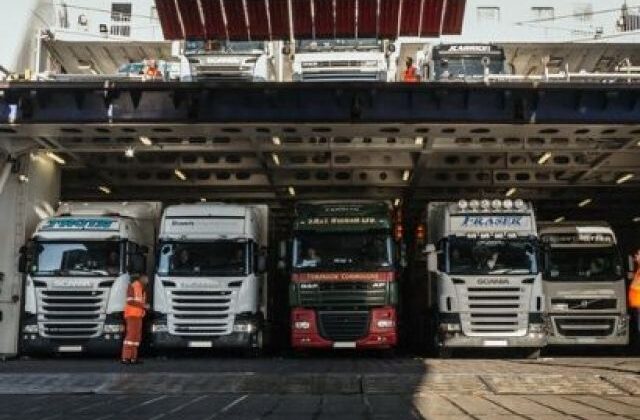 ROAD INVESTMENT KEY TO PORT CONNECTIVITY
Road investment is key to port connectivity and modal shift, new research has found.
LONDON : Rail growing in importance, but roads move seven times as much cargo to and from ports. UK roads carried over 300m tonnes of goods to and from UK ports in 2019, found the report published by the British Ports Association (BPA), which is highlighting the potential for modal shift.
'Port Traffic Analysis Including Modal Transport Splits' was conducted by Port Centric Logistics and Partners (PCLP). It was commissioned by the BPA as part of its ongoing Port Connectivity Review to provide detailed information on modal splits and the wider freight journey.
Phoebe Warneford-Thomson, policy manager and economic analyst at the BPA and Port Connectivity Review lead, said the research "confirms that policymakers must prioritise road investment and last-mile connections to ports when seeking to strengthen the nation's connectivity".
She noted that according to the analysis "at least 70% of freight leaves a port via road, the vast majority of which is carried on local roads before reaching the Major Road Network and Strategic Road Network".
Modal shift
The BPA is highlighting the potential for modal shift to help reduce congestion and carbon emissions. This depends on good 'last mile' connections to ports which depend on government to invest in local transport infrastructure.
Road haulage is the primary mode accounting for around 70% of UK ports' throughput (336m tonnes), Rail freight handles an estimated 10% of port throughput (47m tonnes). Meanwhile coastal shipping accounts for 20% of total port freight (92m tonnes) and represents a significant growth area for freight transport with key policy changes, found the research.
The research found local connectivity investment is key to making coastal shipping more competitive and coastal shipping by far the most carbon-efficient mode for moving freight.
More needs to be done by policy makers to look at how a greater proportion of freight is moved by rail and sea to encourage a more sustainable transport network and help with our decarbonisation aims, said the research.
The BPA also welcomes the publication of the Williams-Shapps Plan for Rail that concludes it is vital that the public sector includes focus on the UK's road and rail network as the government looks to 'build back better'.
Source : Port Strategy