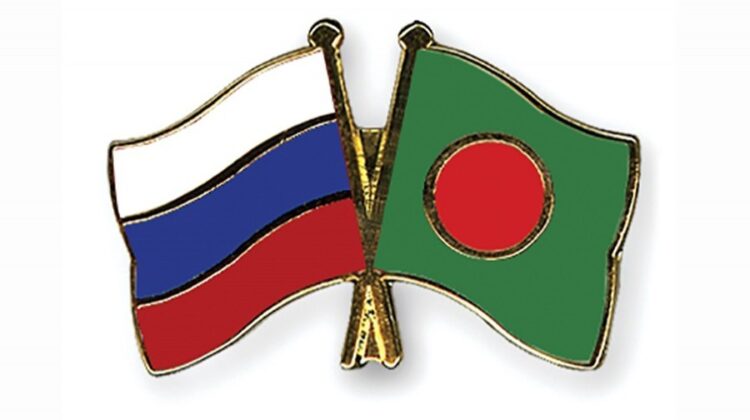 Russian businesses keen to invest in Bangladesh's ship building
CHITTAGONG : President of Prime Chamber of Commerce and Industry of Vladivostok of Russian Federation Boris Stupnitsky said Russian businessmen are interested to invest in ship building and heavy industry sectors in Bangladesh.
"Russian businesses can invest in Chattogram alone or jointly with Bangladeshi investors. There is an opportunity to establish joint venture industries at Bangabandhu Industrial Park at Mirsarai Economic Zone," he said while addressing a zoom meeting with leaders of Chittagong Chamber of Commerce and Industry (CCCI) on Tuesday.
CCCI President Mahbubul Alam also addressed the event.
The CCCI and the Vladivostok Chamber of Commerce and Industry will also sign a memorandum of understanding (MoU) next month for increasing cooperation between business people of the two countries.
Leaders of both chambers took the decision to ink the deal in June next at the zoom conference.
CCCI Senior Vice-President Tarafdar Md Ruhul Amin, Director Sayed Mohammed Tanvir, Vice President of Vladivostok Chamber Mikhail Veselov, chief of international cooperation department Alexey Kushnir and Ambassador of Bangladesh in Moscow Kamrul Ahasan also participated at the meeting, moderated by Commercial Councilor of Bangladesh Embassy in Moscow Mollah Salehin Seraj.
Addressing the event, Mr Mahbubul Alam said Russia, formerly known as Soviet Union, is a tested friend of Bangladesh.
"We should increase communications between the business communities of the two countries for betterment of trade," he said.
Vladivostok Chamber President Stupnitsky said, Vladivostok and Chittagong port have a long relationship of commerce and trade.
Source : Financial Express