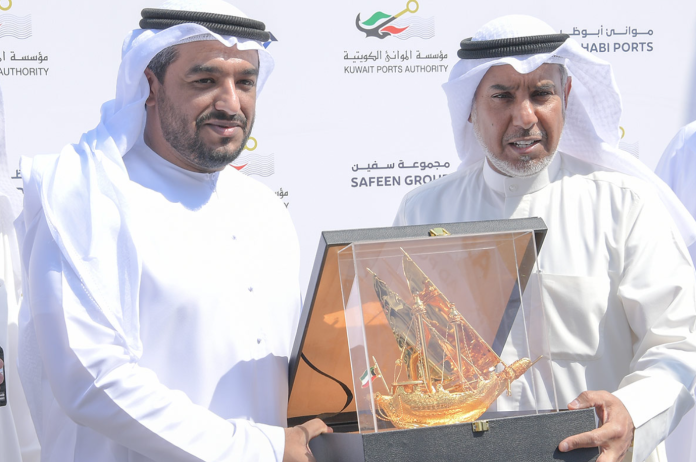 SAFEEN Group of AD Ports welcomes new Ro-Ro service
KUWAIT : SAFEEN Group, part of AD Ports Group, has celebrated the arrival of the Ro-Ro cargo ship SSF Ania at Shuwaikh Port in Kuwait following the launch of a new Ro-Ro service aiming at improving connectivity and facilitating trade between UAE and Kuwait.
The aim of the new service is to reduce risks associated with road travel and cut down on carbon emissions.
In particular, truck drivers will receive accommodation on board, allowing them to focus solely on the first and last mile of delivery, enhancing their safety and well-being.
The new Ro-Ro service utilises SSF Ania, a vessel fully controlled by SAFEEN Group. It will employ a combination of trucks and trailers, as well as trailers-only transport, for cargo transportation between the UAE and Kuwait with a load capacity of 160 trucks plus 46 cars and a lane capacity of 2,062 metres.
In addition to its unique design for Ro-Ro service, the SSF Ania boasts a capacity to carry various other Ro-Ro cargo, including cars, project cargo, as well as high and heavy equipment.
Additionally, while road transport allows a maximum of 25 tonnes on a trailer, the SSF Ania can accommodate up to 50 tonnes per trailer. This substantial increase in cargo capacity not only saves time but also reduces the number of trailers required, contributing to sustainability goals.