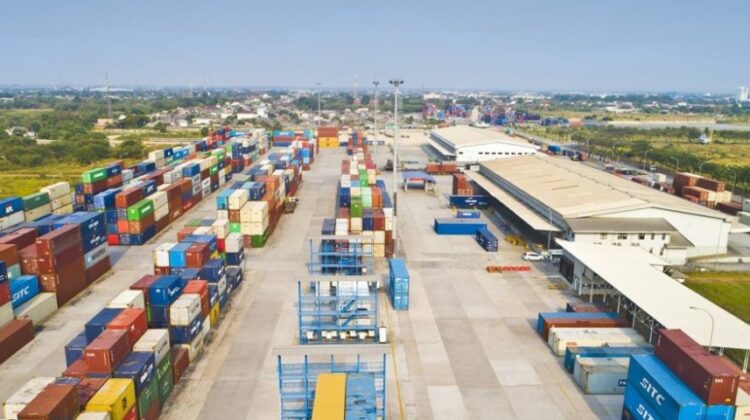 Samba to get Dry Port, industrial sector to boost

---
NEW DELHI : Determined to revive the industrial sector, the Centre has already announced a special industrial package worth Rs 28,000 crores for Jammu and Kashmir industries under New Industrial Policy with reformed modalities in place.
However to further give a boost to this sector, the government has nodded for a dry port in the bordering Samba district of the Union Territory.
Dry port is one of the major requisites to revive the industrial sector and the Jammu and Kashmir government, as per official sources, have identified the land at Samba district and the work on dry port has initially started.
'Inland Container Depot (ICD), commonly known as a dry port, is coming up in Samba district under the new industrial policy introduced by the Central Government' official sources told.
They said that the ICD establishment will surely open new avenues of export as well as import for industrialists to give boost, which has suffered post abrogation of Article 370 and due to COVID pandemic.
Director, Industries and Commerce, Jammu, Anoo Malhotra when contacted, told UNI, 'the government has planned for the dry port. Once it is ready, definitely boost the industrial sector and revive our economy.'
'The import and export will pace up the industrial pace after Dry Port is operational,' official sources said and added that it will fulfill the goal of the Prime Minister Narendra Modi headed government to make the Union Territory industrial hub in the country.
'Due to the reduced transport cost, the industrialists from Jammu and Kashmir will also be able to enter the global market' sources expressed.
'ICD is usually set up near a rail line to avoid the heavy cost of shipping goods by road. This saves money as well as time,' they said and added that the land is identified and work has started.
The target was to complete the project within two years time and for this, the government had identified a place in Samba.
One of the senior officials from the government told that, the upcoming dry port at Samba will not only cater the import-export service but generate thousands of job opportunities for the youth.
'Smaller units like loading, packing, handling storage will open avenues for the unemployed youth and logistic hub and many small businesses are also expected to grow,' he added.
Dry Ports, known as Inland Container Depots, are equipped for handling and temporary storage of containerized cargo as well as empties.
---