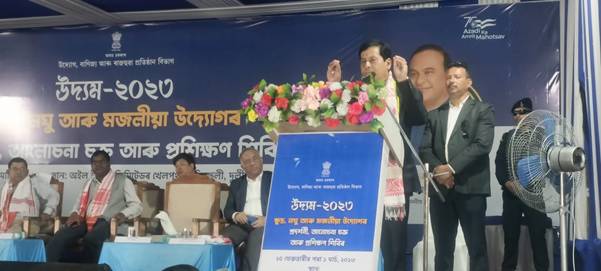 Sarbananda Sonowal calls upon MSME sector to be Agents of Change as India aims to become Atmanirbhar
NEW DELHI : Union Minister of Ports, Shipping & Waterways and Ayush, Shri Sarbananda Sonowal spoke about the pivotal role that Micro, Small & Medium Enterprises (MSME) sector can play towards making India an Atmanirbhar Bharat by 2047. The Union Minister was speaking at the Udyam 2023 – an event for the MSME sector held in Duliajan, Dibrugarh, Assam. The event also held important discussion on emboldening the MSME sector, exhibition of products produced by the MSME sector & skill enhancement training programmes to enable MSME sector to meet the future ventures.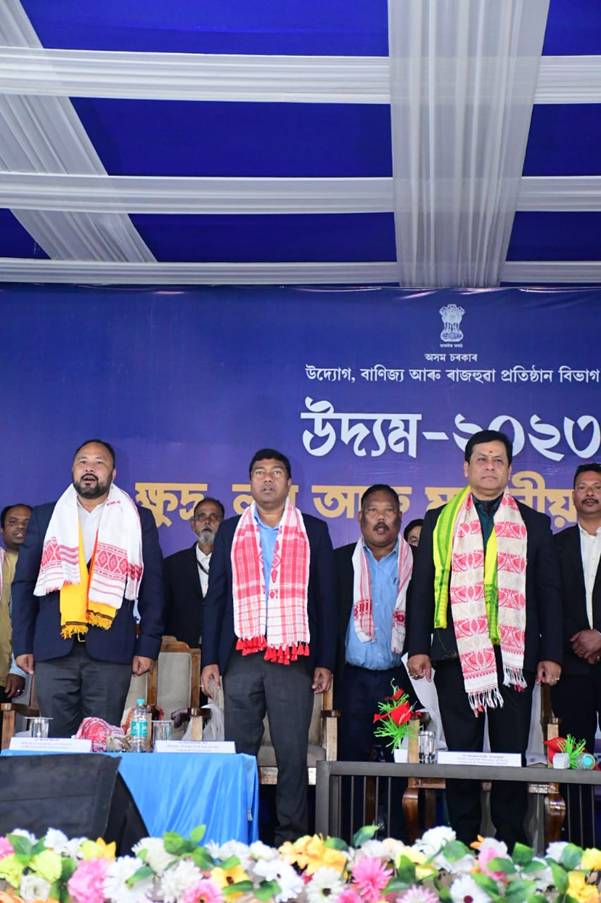 Speaking at the event, the Shri Sonowal said the role of MSME sector in making India reach its goal of becoming Atmanirbhar is supreme. He said under the dynamic leadership of Prime Minister Shri Narendra Modi we have a goal becoming an Atmanirbhar Bharat by 2047. In order to achieve this goal, the role of MSME sector in enabling the country, the economy and the society is very important. He said they have the potential to become Agents of Change in our quest to become the best country in the world at the end of the Amrit Kaal.
Shri Sonowal said Udyam is an inspiring initiative to enable the MSME sector in this part of the country. He said it gives a window to the budding enterprises of the sector a world of opportunities. In order to reap the best of the opportunities, we must enable ourselves with best of knowledge and practices. He said this year's union budget has laid the foundation for the MSME sector to propel its growth trajectory. The revamped credit guarantee scheme worth Rs 9000 crore is a shot in the arm for reviving the glory of MSMEs. He said policy amendments have been made which will further ease with which the MSMEs do business in the country.